The popular Finnish designer Eero Aarnio shows no signs of slowing down. New products are still coming to life from his study's drafting table. We met Aarnio in his home in Veikkola and heard stories including that of the iconic Ball Chair.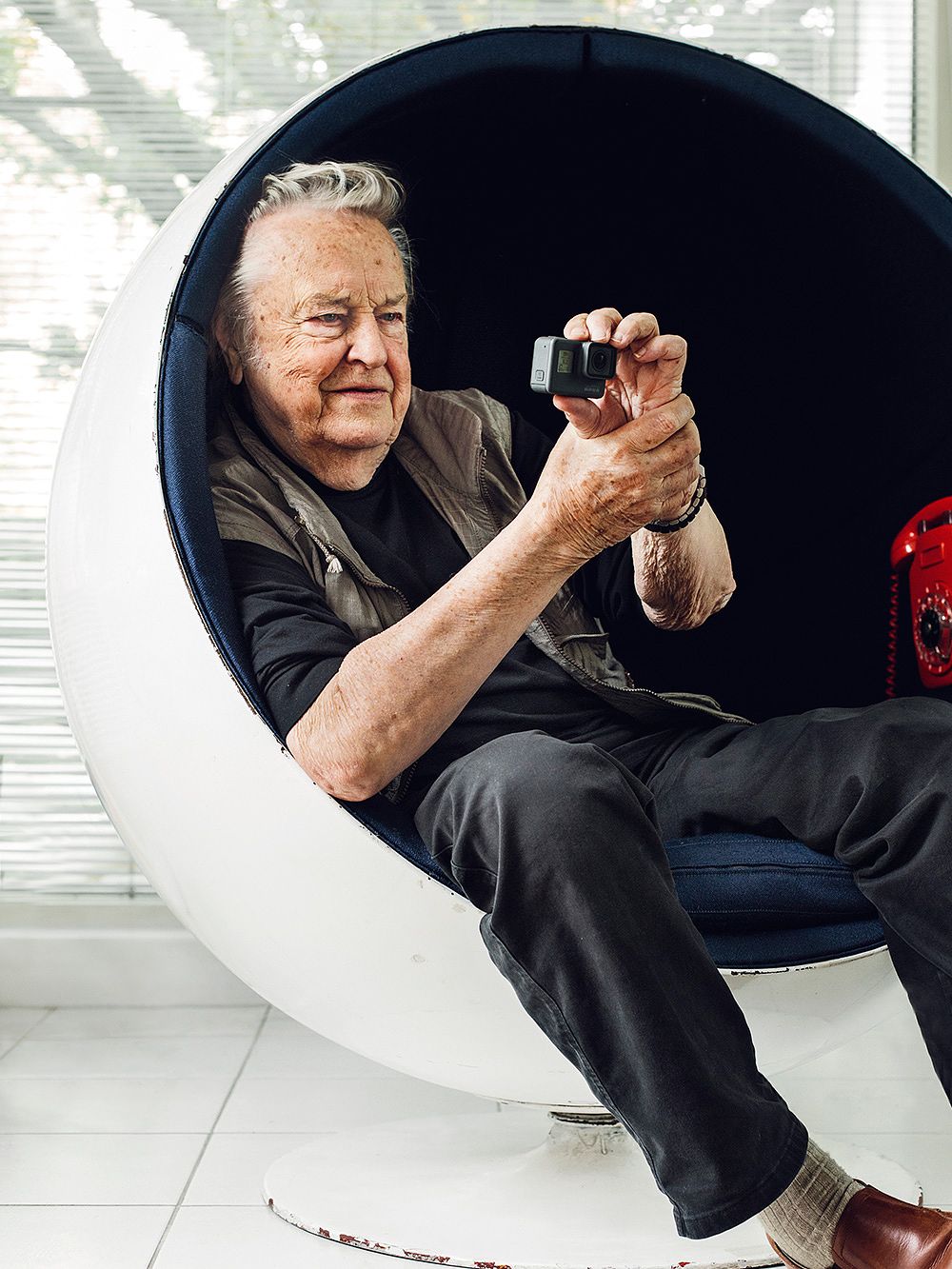 THE BALL CHAIR, PASTILLI, PUPPY, Pony… Eero Aarnio's furniture needs no introduction. The beloved designer is known for his playful plastic and fiberglass furniture that has delighted fans of design around the world since the 1960s. However, one of Aarnio's designs stands above the rest, the Ball Chair. The eye-catching and inviting design classic was at one time found in the homes of actor Bing Crosby, President Urho Kekkonen and Princess Grace of Monaco.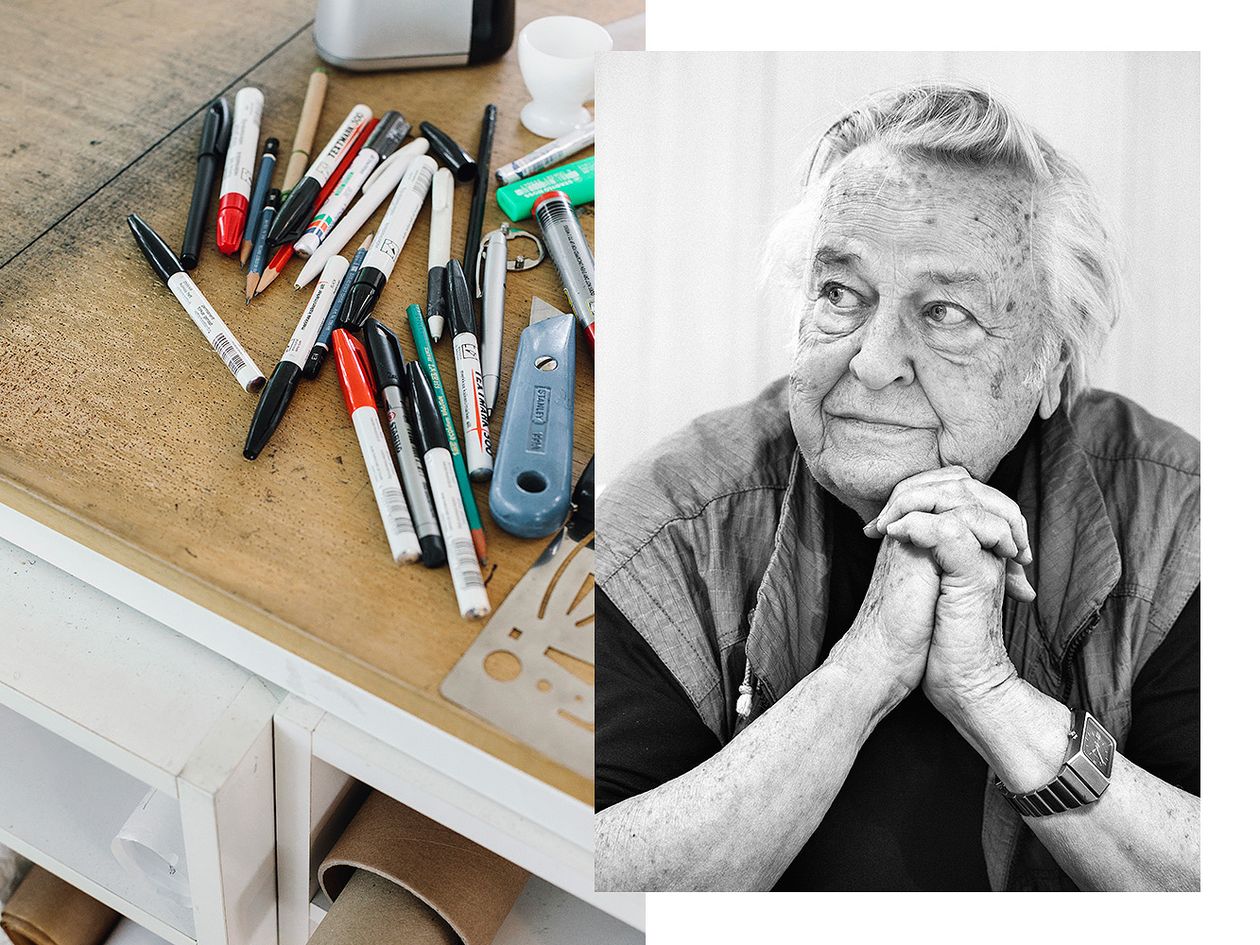 Eero Aarnio, how was the Ball Chair born?
"The Ball Chair's original drawing is dated January 11, 1963. I told my wife Pirkko that we should try to make it ourselves. We asked Pirkko's brother Raimo for help as he had made gliders. He immediately said that compared to building an airplane the ball-like chair would be easy to make!
My father-in-law was a teacher and we could use the woodworking room at the Uskela school in Salo on the weekends. First, we crossed arcs of plywood to make a ball-like shape. This frame was covered with water glass or sodium silicate soaked paper that was left to dry.
"The first Ball Chair is now in my foyer, only the color has changed to white."
A week later I drove to Salo to take a look at the form and found that it was completely crumpled! We decided to fix it with water glass soaked newspaper and even a little toilet paper. The next version was so good that we were able to use it with fiberglass. The ball became extremely resilient. I sent the frame to Helsinki to the upholsterer that did all of the upholstery for Artek's furniture. After this the chair was in our living room and ready. The color was grey, which I then painted red. This first Ball Chair is now in my foyer, only the color has changed to white."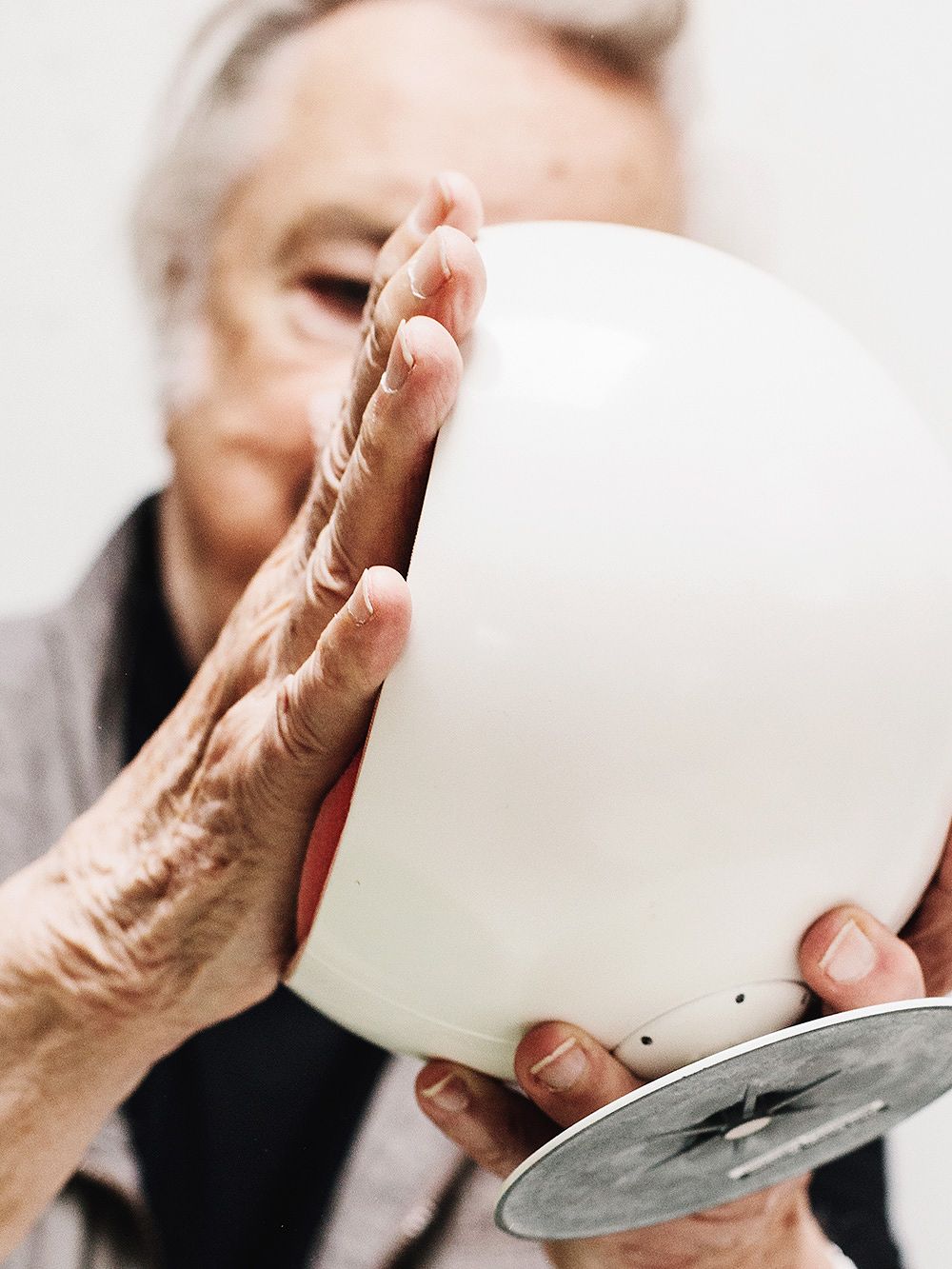 How did you find the right size for the Ball Chair?
"From the beginning I just assumed that the measurements would be correct. I used tacks to put up a to scale drawing on the wall. I sat down on a stool and asked Pirkko to draw an arc on the wall behind me. It was exactly in the right spot! I prefer using this kind of primitive experimentation. When drawing in actual scale, 1:1, it is like you are making a real object and drawing a chair is the same as drawing a person."
How did the international breakthrough happen?
"I had started working as a freelancer for Asko in 1962. There they believed in the Ball Chair so much that they wanted to build a section around it at the 1966 Cologne furniture fair. There were eight white Ball Chairs in a circle with a large text behind them that read: Great things are coming from Asko. The fair was open for a week and Ball Chairs were sold to 30 countries. It felt great! My freelance career took off, which had been my hope."
"The Cologne furniture fair was open for a week and Ball Chairs were sold to 30 countries."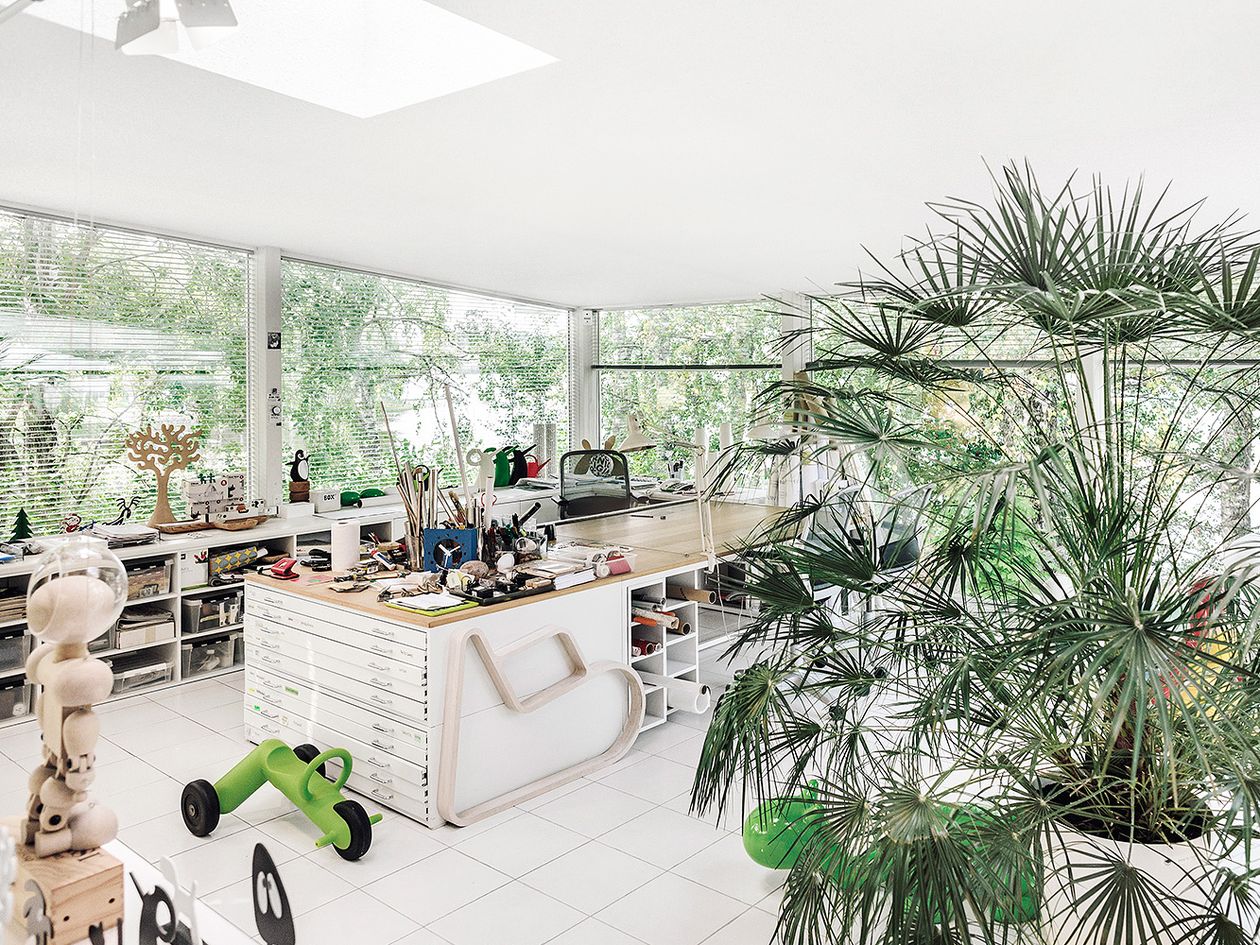 How does one distinguish a genuine Ball Chair?
"First, I see if the surface is shiny (it should be) and what kind of mechanism is used in the base. Based on this alone you can tell a copy from quite a distance. There has to be a fiberglass seam in the back. Close inspection of the quality of the upholstery can also show if it is a copy."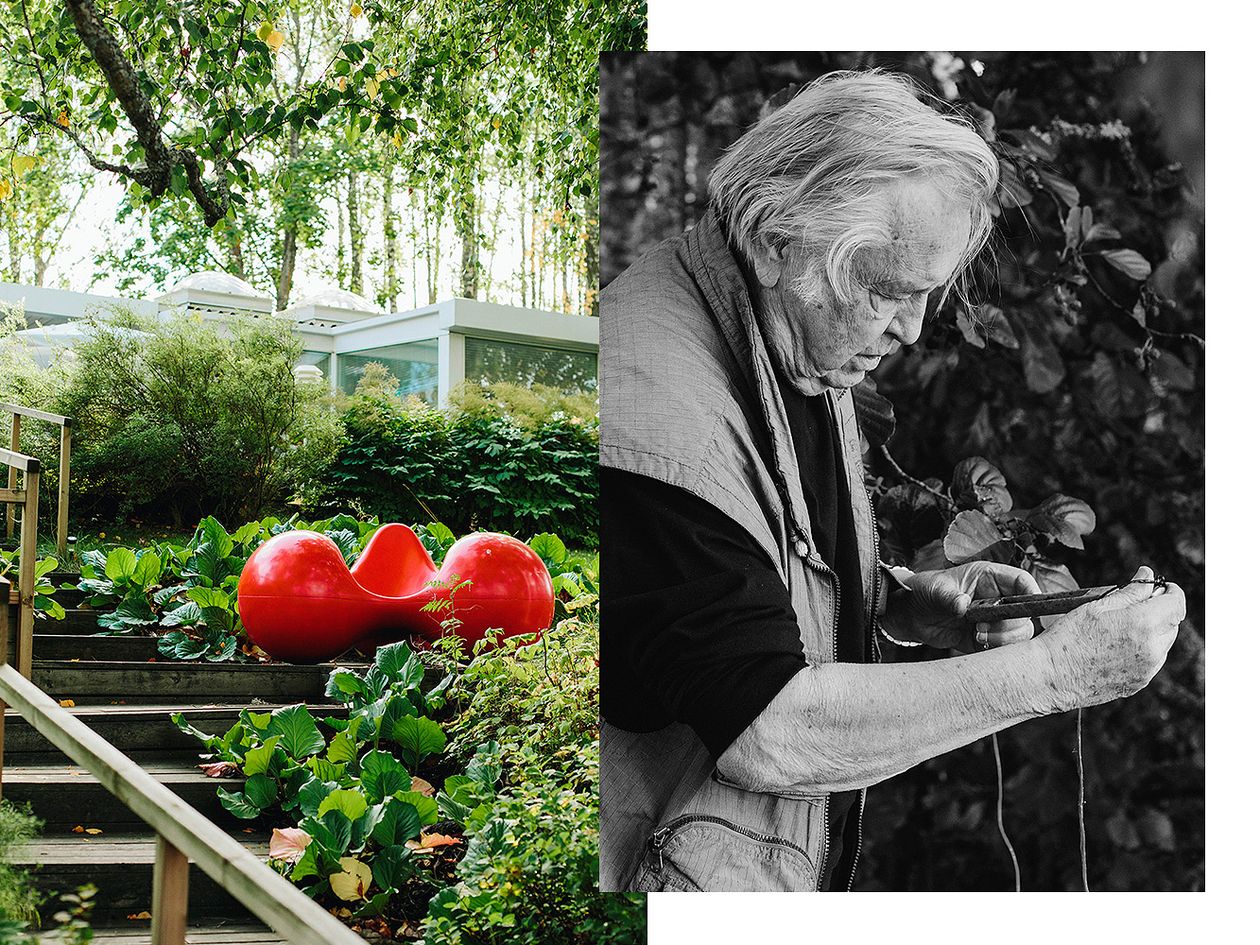 What does it feel like to have your products copied?
"For example, at least 3000 copies have been made of the Ball Chair and Chinese shops sell them all over. Copying is today's flattery. You have to take it as a compliment. In practice, however, counterfeiting is stealing not only from me, the designer, but from the entire production chain."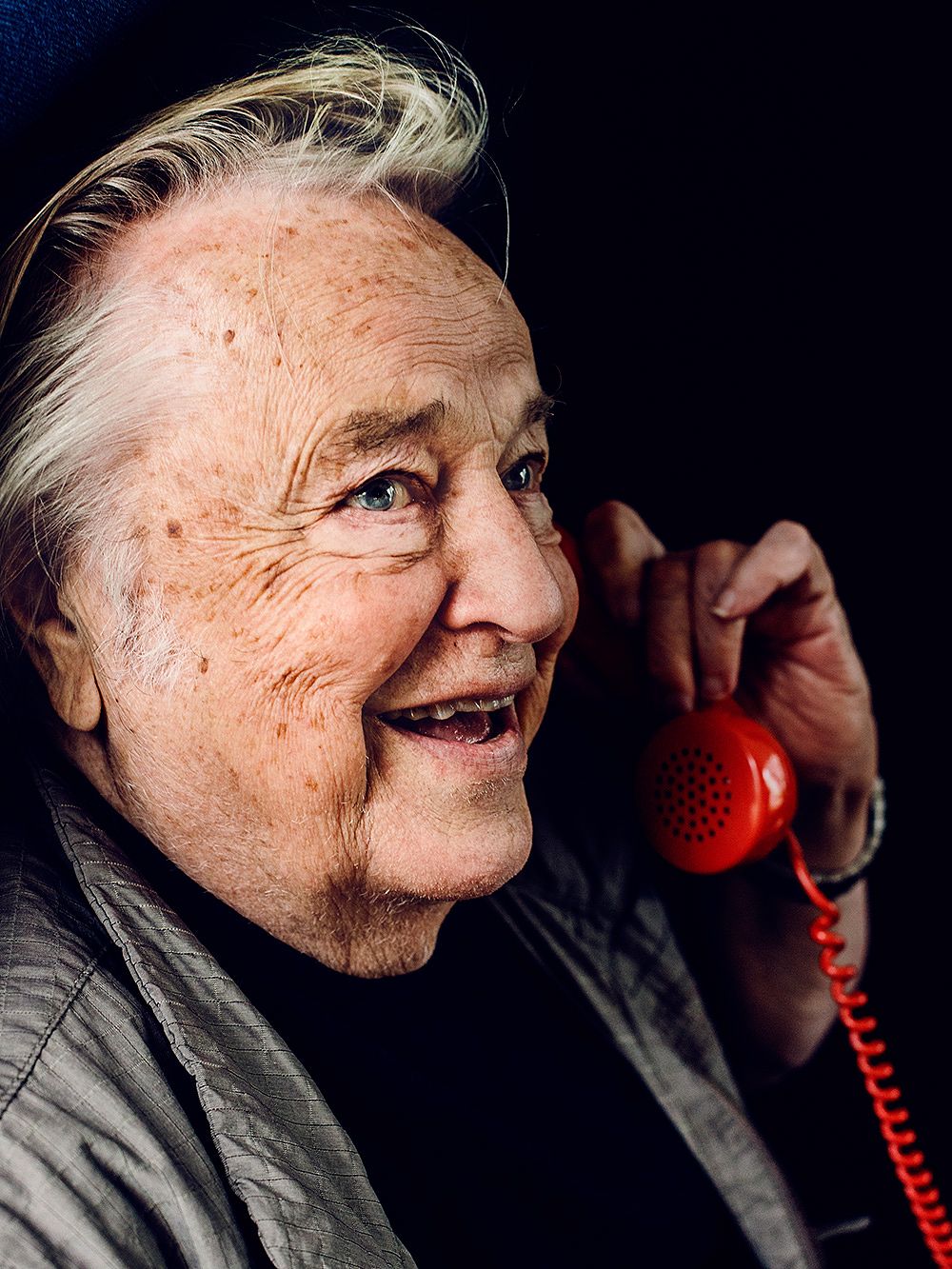 How did Eero Aarnio Originals get started?
"I know the founder of the company, Stefan Mahlberg, from years ago. I got to know him when he was helping me with the renovation of my office about 15 years ago. The company was established in 2016 and they've got it going on. They have expert knowhow in fiberglass and rotational molding. Genuine, original products are valued and that is why we took the name Eero Aarnio Originals."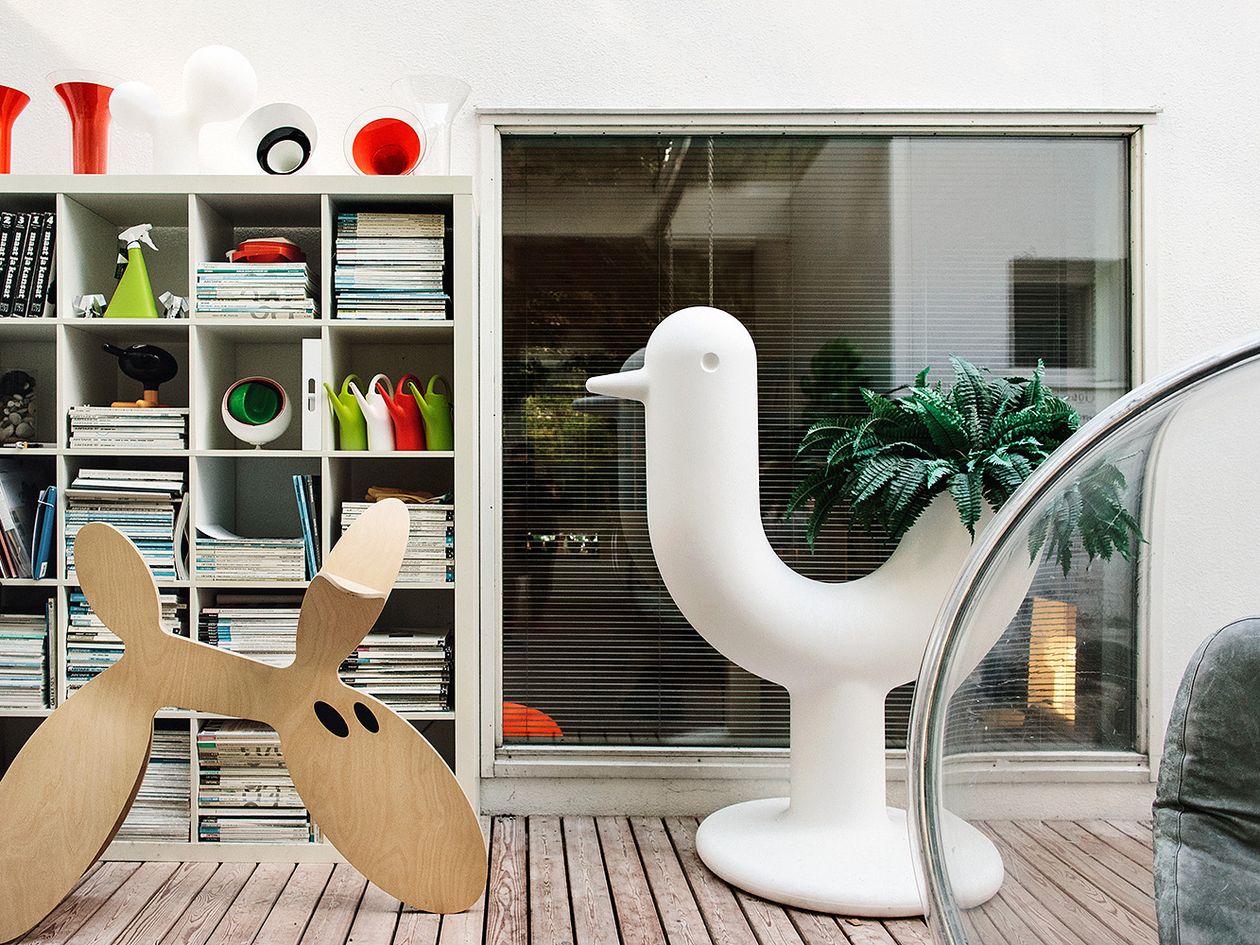 Could you tell us about your home in Veikkola?
"I drew the house in 1987 and it was completed the following year. It had to be as simple and fast to build as possible. I wanted to have as many windows facing the lake as possible and a more closed off façade facing the road. The land slopes towards the lake, which makes for a nice architectural feature as the interior spaces are on different levels.
"I wanted to have as many windows facing the lake as possible and a more closed off façade facing the road."
The spaces have changed a little over the years. The bedroom's location has changed, a new wing was built as a working space and the terraces have been expanded. One night we had 12 family members and guests spend the night!"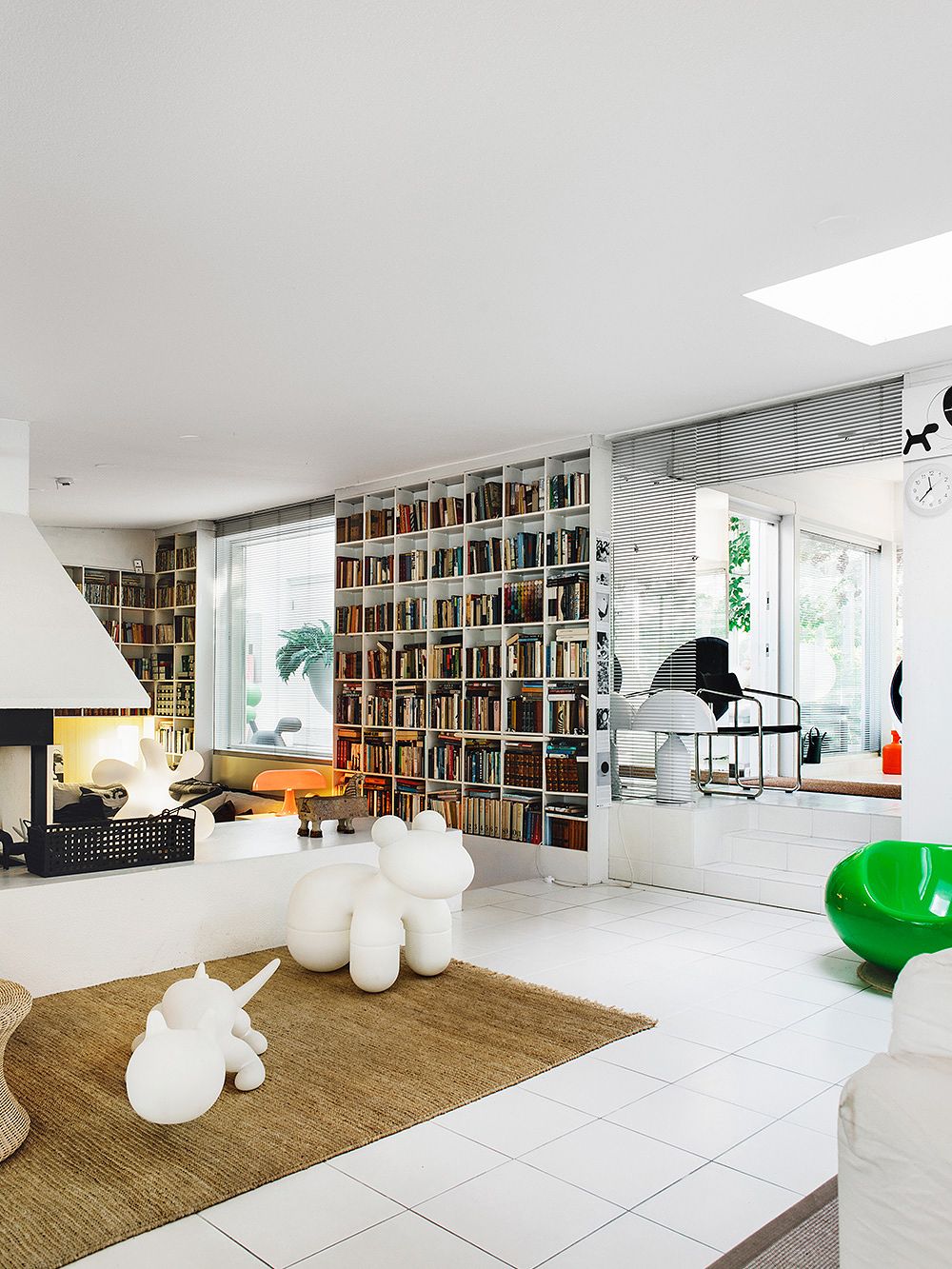 How was the house's interior built up?
"Initially, the entire house had a white plastic floor. After a few years is started to look quite wild as shoes would make black marks. After that we replaced it with carpeting. Aesthetically it was nice but it made it very dark! We may also have spilled a few a glasses of wine here and there. When the workspace was being built I tried out a white heated stone tile. I fell for it and the same floor was installed throughout the house. Otherwise the interior is made up of many of my own products and their prototypes."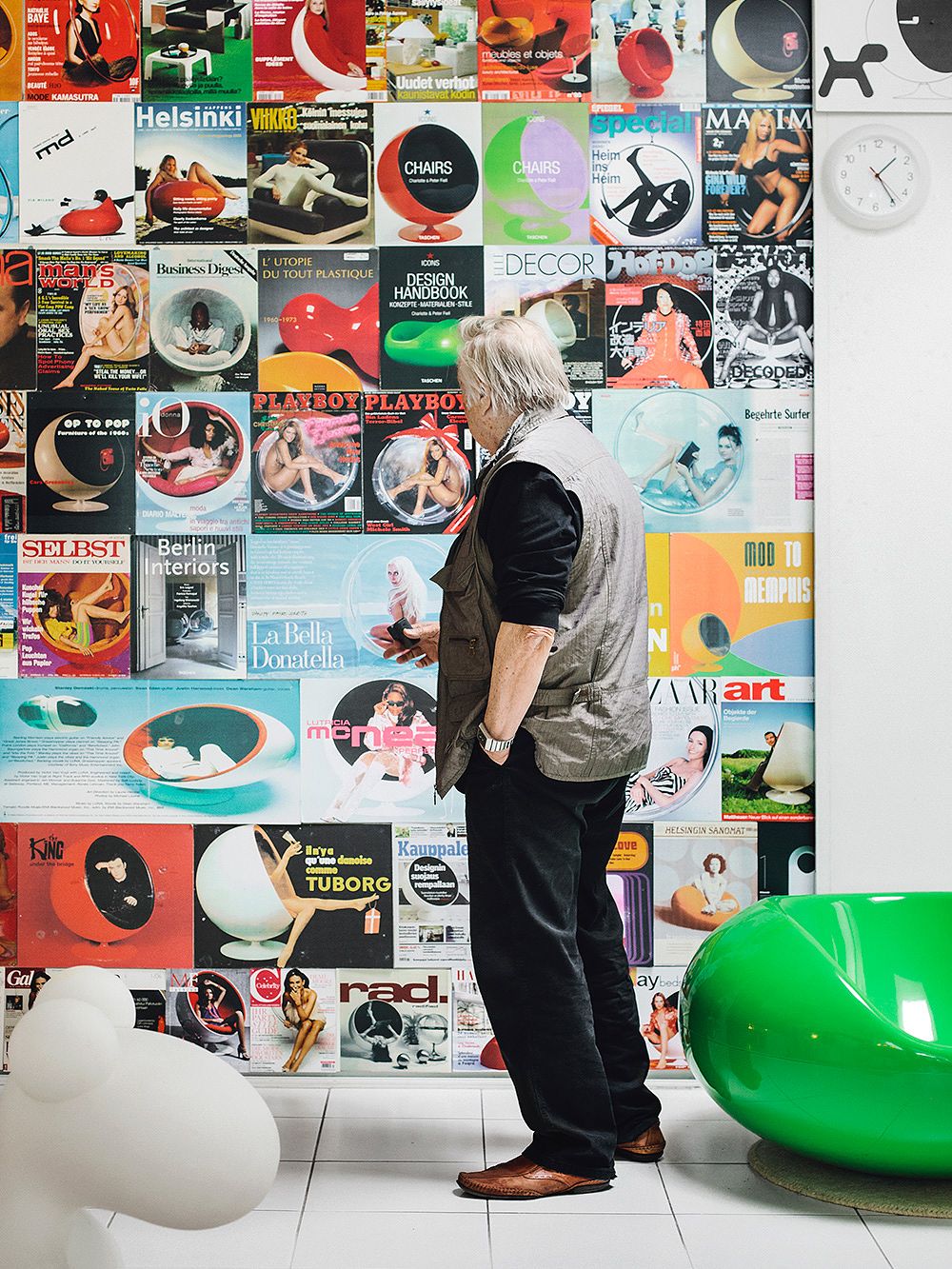 Is there a particular moment of your career that comes to mind?
"Yes, one is the Ball Chair's success. In the middle of the 1966 Cologne furniture fair a telegram was sent out, 'Quick, send Aarnio!' I jumped on a plane and at that moment I knew that was that."
What message would you like to send young designers?
"Apply yourself and believe in yourself. That's how it starts."
See also:
Text: Mikko Vaija Pictures: Suvi Kesäläinen