The new lunch restaurant ST x FDS by Sami Tallberg, an ambassador of Finnish wild food, will be opened to customers in early 2022. In an interview with Design Stories, the award-winning chef tells us more about his food philosophy and how the restaurant serving seasonal food and surprising taste combinations came to be.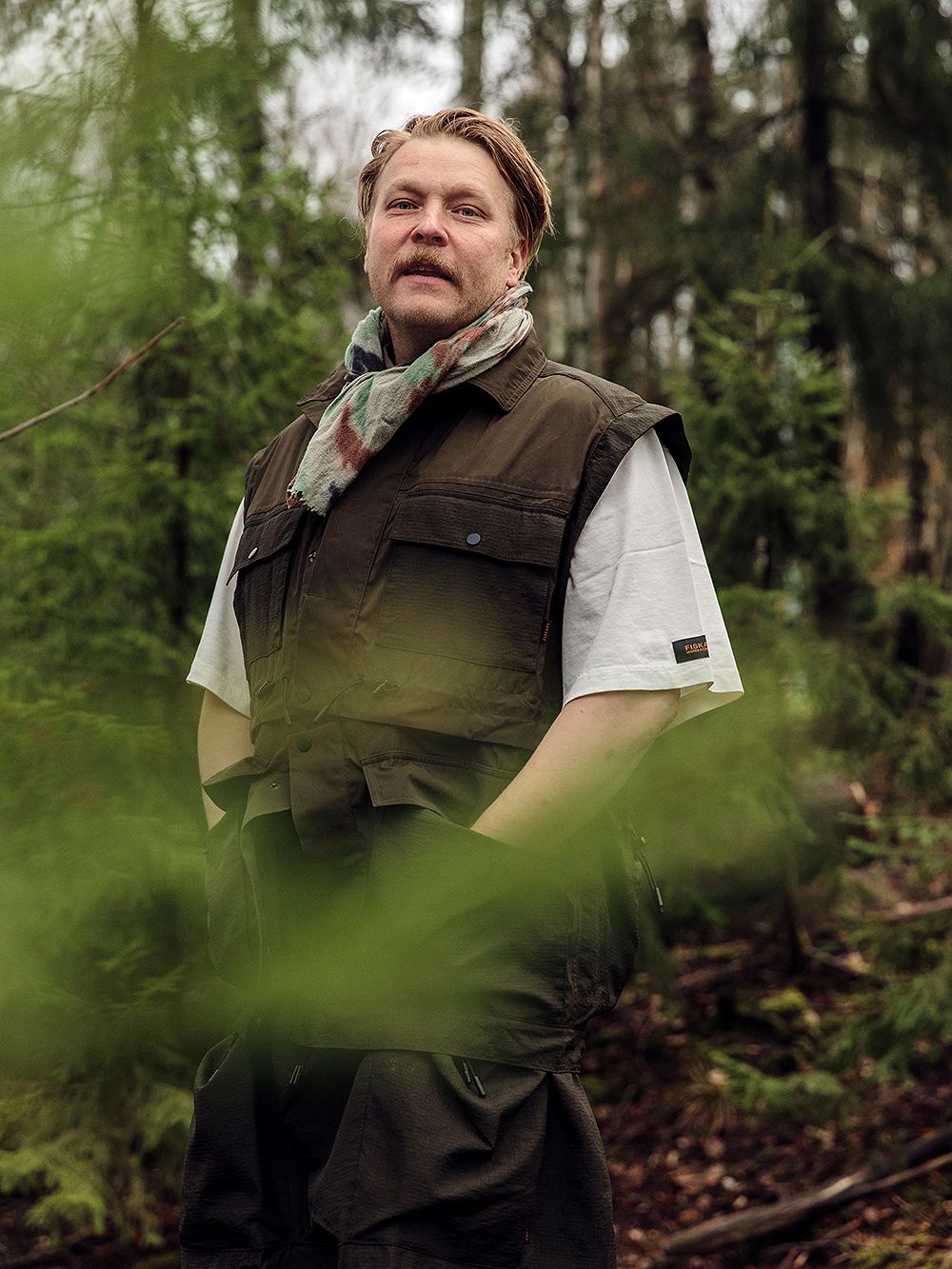 Hi, Sami! You recently established a new restaurant in Finnish Design Shop's logistics center in Turku. How did the collaboration begin?
"I got excited right away when CEO Teemu Kiiski called me and told me about this opportunity. At that time, I was working as the head chef of Hotel Punkaharju in the Lake District of Eastern Finland. I told him that I would first take care of the hotel's summer season and then we could start planning the collaboration in more detail."
ST x FDS is also a lunch restaurant for Finnish Design Shop's employees. What's the common denominator in the menu?
"I select the ingredients based on the seasons. In addition to that, the menus reflect my passion for delicious and nutritious food and surprising taste combinations. Since it's a lunch restaurant where the same people may eat several times a week, my aim is to serve memorable lunches that fill the stomach, help maintain work efficiency and promote intestinal wellness. All of these have an equal impact on well-being.
For years now, I've been developing my own food philosophy that combines my Wild, Weird & Wonderful approach with affecting the wellbeing of the mind, body and soul through food choices."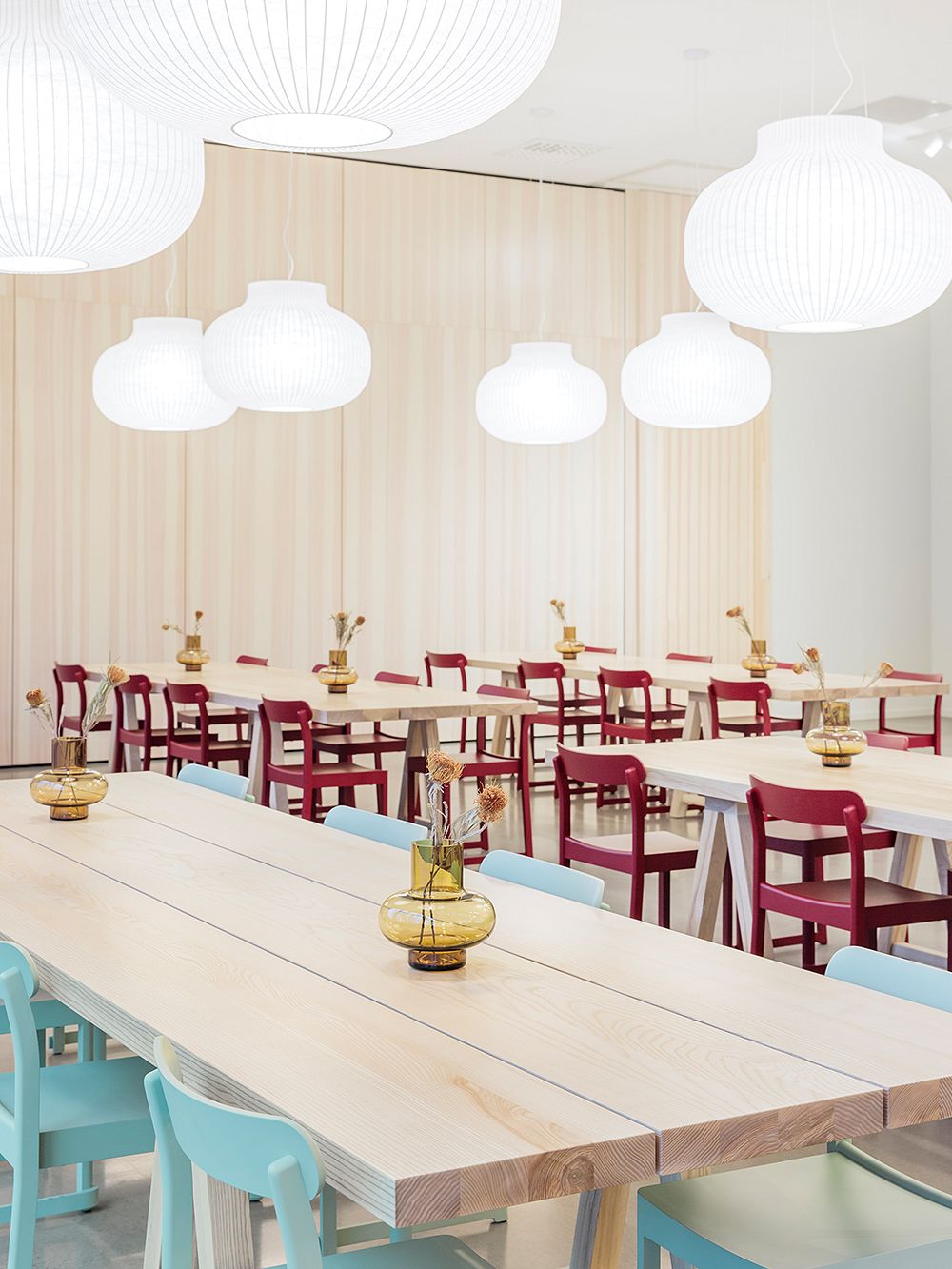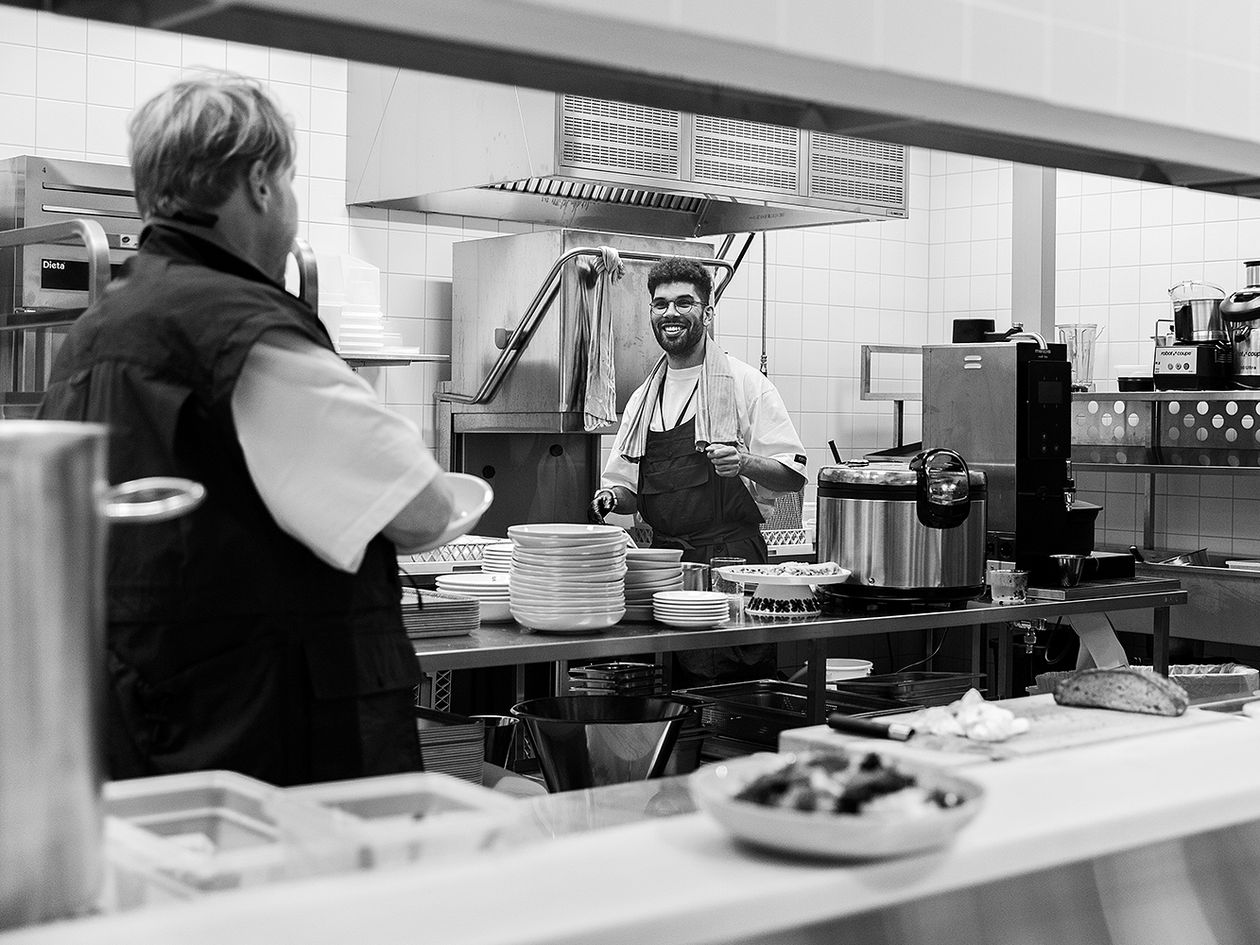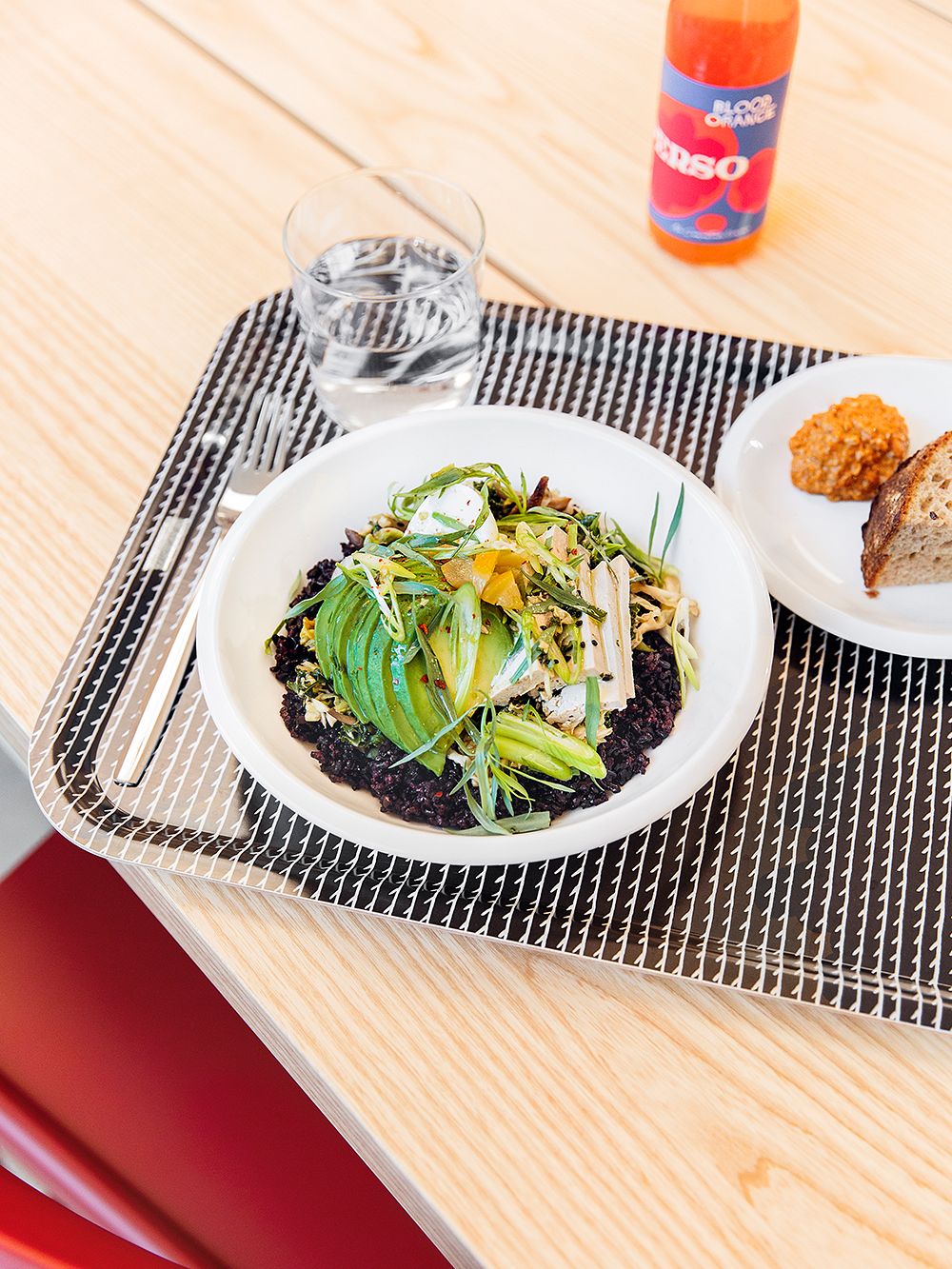 How can seasonal food be cooked in the Nordic winter?
"There are, of course, fewer ingredients available. In the winter, we also use some foreign ingredients, but only those that are reasonable to import to Finland due to their significant nutritional value. In my cookbooks, I present all the available Finnish ingredients and also give a variety of tips for using them. "
You have a top team working in the restaurant's kitchen. How did you find them?
"The team working in the kitchen is completely new. I wanted to get a dynamic, international staff for the restaurant, and I feel that I succeeded, as the team is unique and a perfect fit for this place.
Matthias Abdel-Haiat, who specializes in fish and vegetarian dishes, has previously worked in local vegetarian restaurants Kasvis and Roots and as the restaurant manager of the restaurant chain Leon in London. Tomi Ojala specializes in vegan and gluten-free food and superfoods and Ville Haverinen, who has worked for example at Smör in Turku, is an expert in sauces, main courses and beautiful plating. Jere Torvinen, previously known from the Kakolan Ruusu restaurant, is also responsible for warm dishes.
"I've heard that the dishes are beautiful and make people feel particularly good and energetic afterward."
A significant part of the food we serve is vegan, and its popularity was predictable. I've heard that the dishes are beautiful and make people feel particularly good and energetic afterward. This kind of feedback warms my heart and proves that my food philosophy is not just empty words but the result of extensive, passionate work and successful collaboration."
• Read also: Avanto Architects designed a facade inspired by local nature for the Finnish Design Shop logistics center >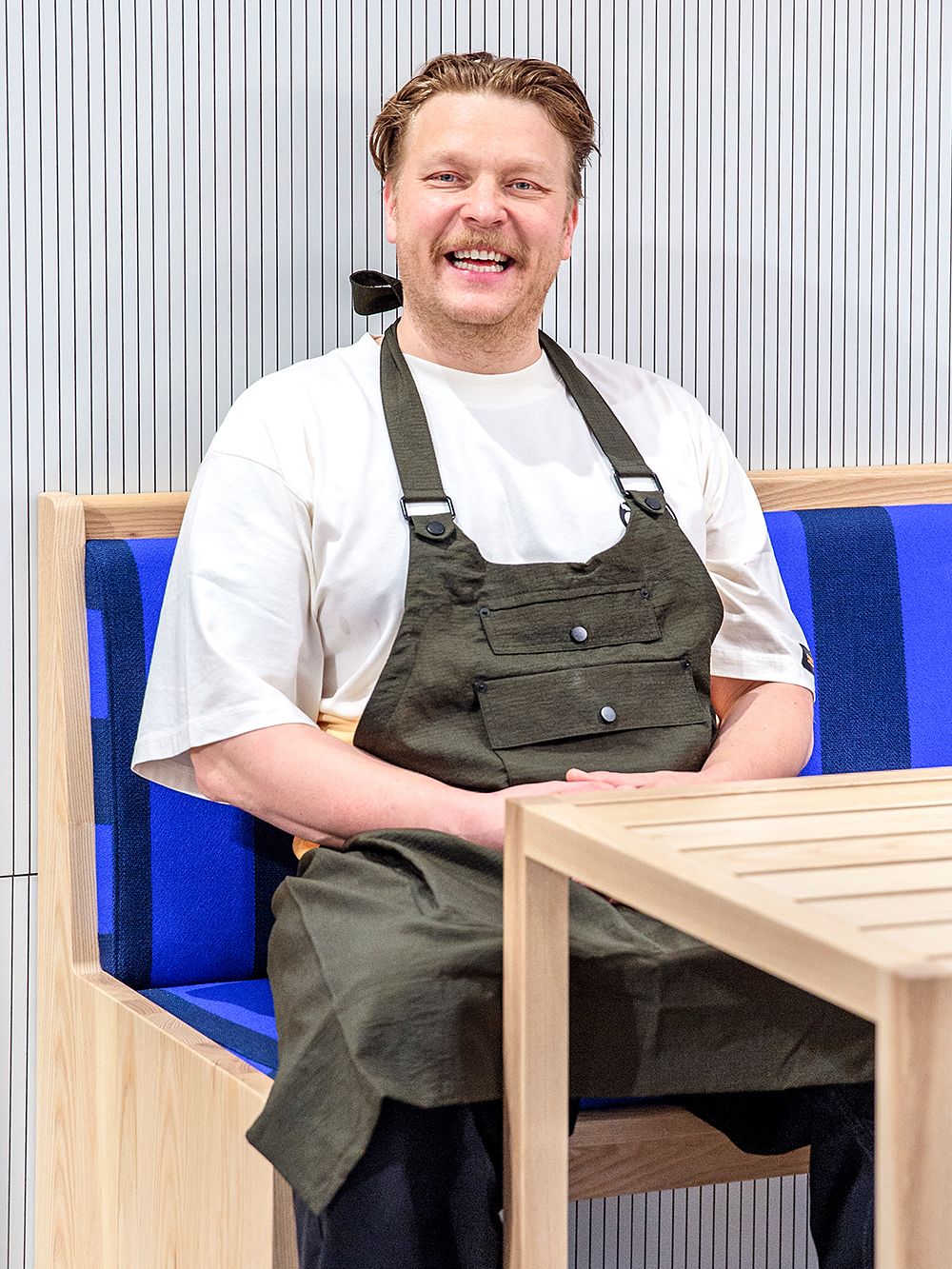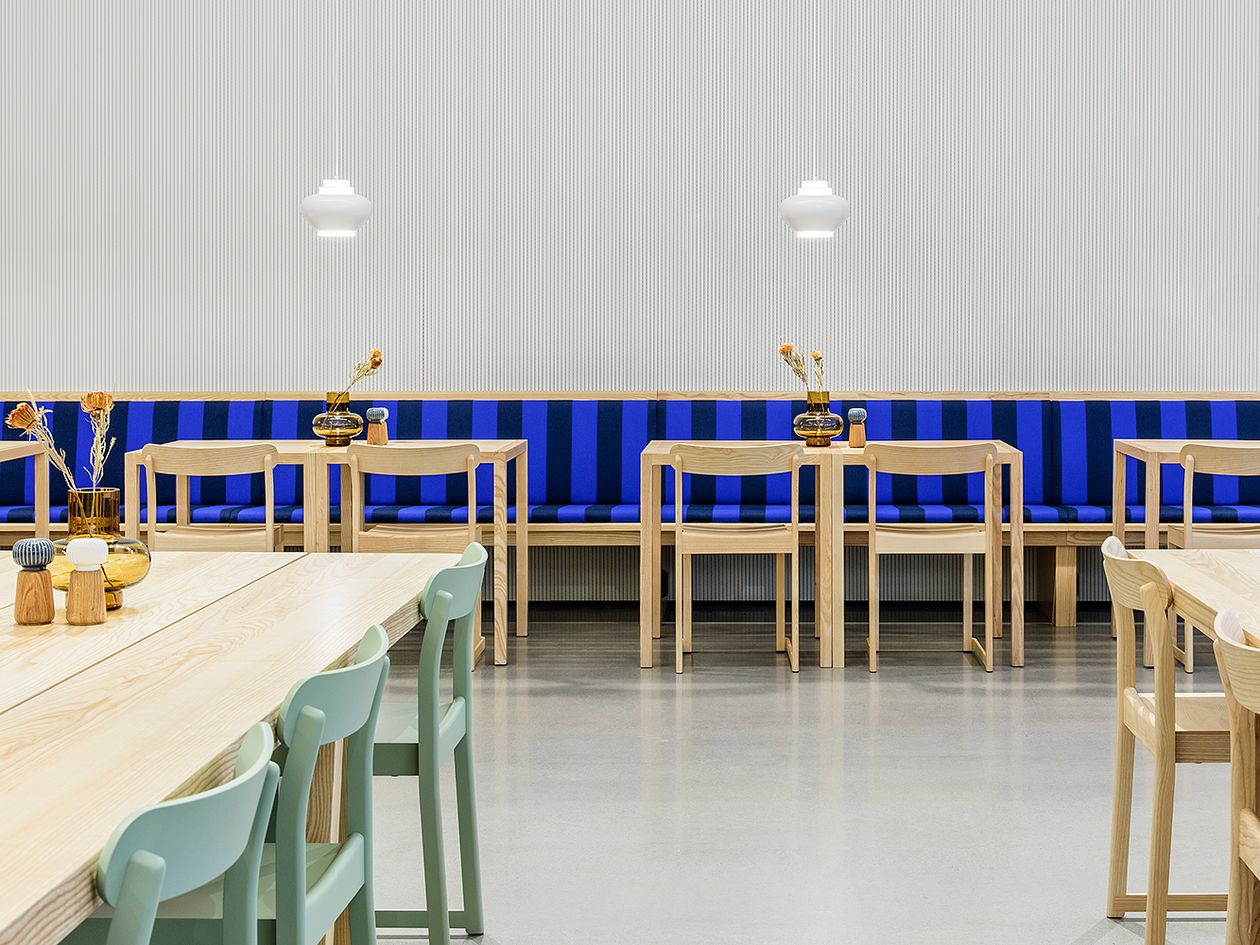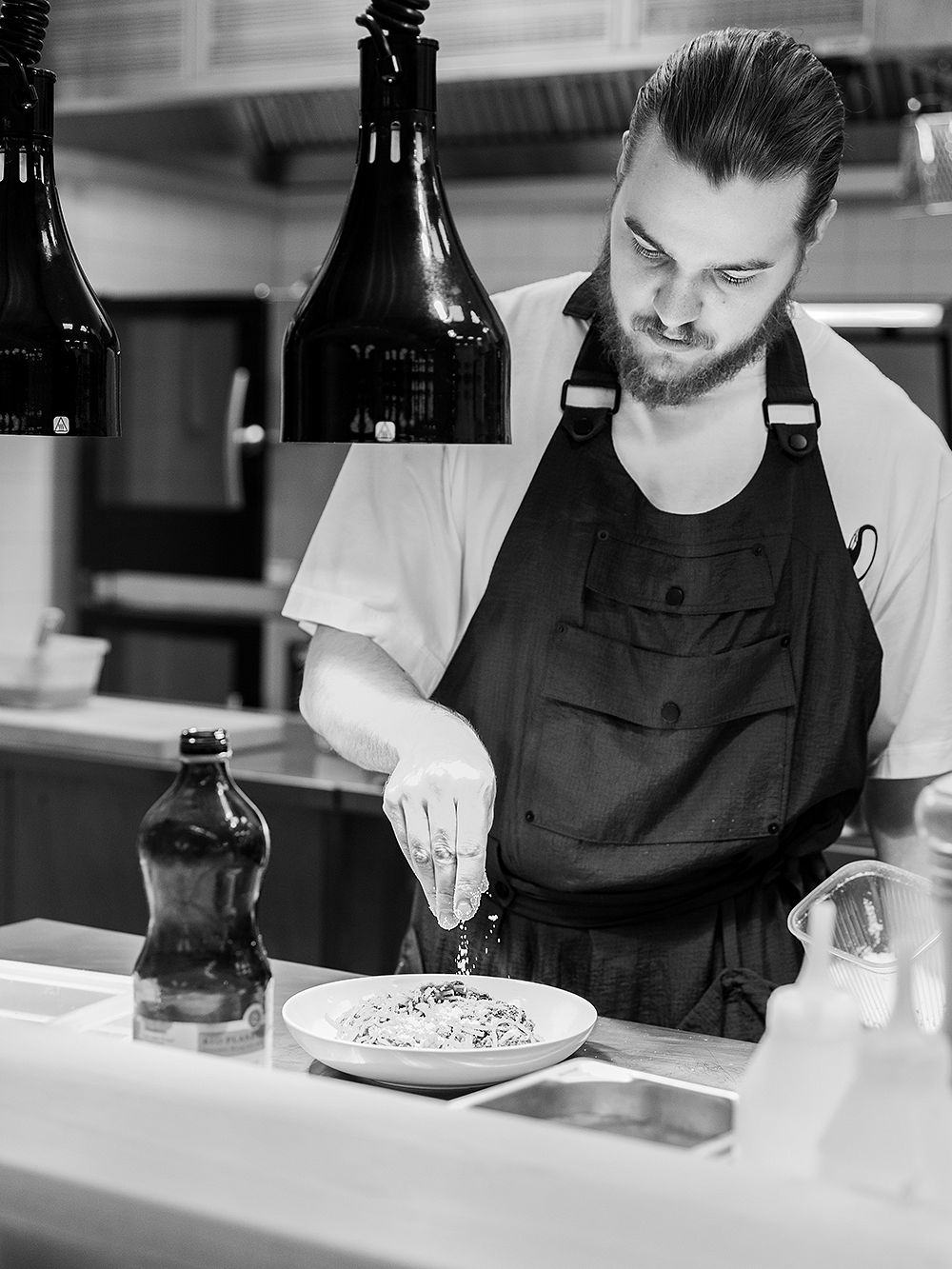 How do you utilize wild herbs and mushrooms on the winter menu?
"We picked wild mushrooms before the restaurant was opened and preserved them by drying, salting and pickling. We also use local professional foragers, from whom we have bought mushrooms and other wild ingredients.
"Frozen wild-rose petals and dried meadowsweet blossoms are used in many desserts."
We have dried wild herbs for making tea. Frozen wild-rose petals and dried meadowsweet blossoms are used in many desserts. The roots of common polypody, on the other hand, are perfect for winter dishes, as they go well with Tuscan or regular kale, potatoes and Jerusalem artichoke, in addition to beets, parsnip, pike, deer, elk – and many others."
What is your favorite ingredient?
"It's difficult to name just one, as I have a favorite for every season. At the moment, I'm excited about wild deer meat, parsnip and kabocha squash from a local farm. And about large saltwater pike and funnel chanterelles. And Brussels sprouts!"
Could you give us a few tips on foraging wild herbs? Where to start?
"Well, reading my cookbooks from cover to cover is a good start! Foraging involves traditional knowledge – it's a completely natural habit that has just disappeared when people have adapted to the modern lifestyle. Next spring, we will be organizing wild-herb workshops and foraging trips – everyone is welcome to join us!"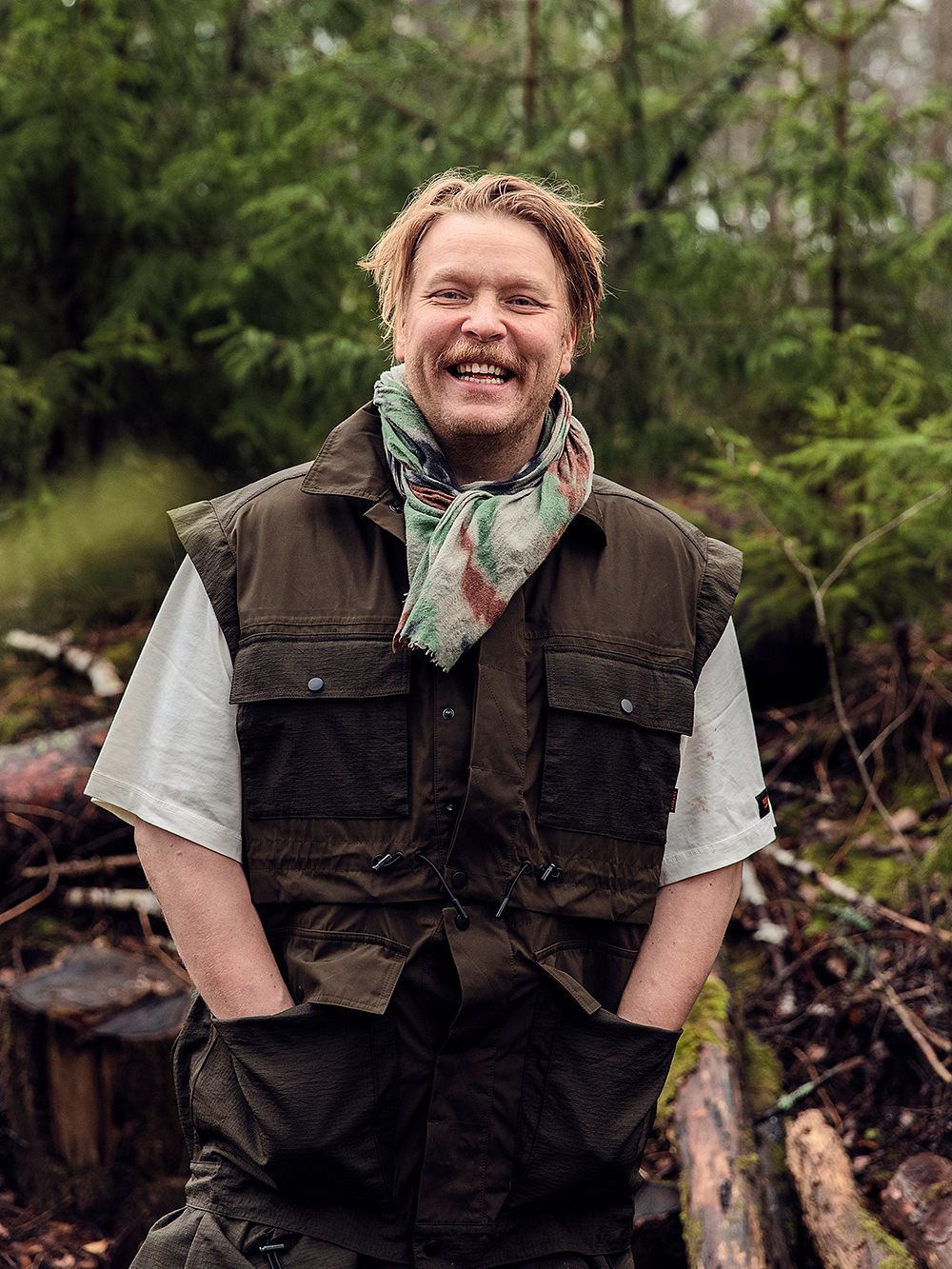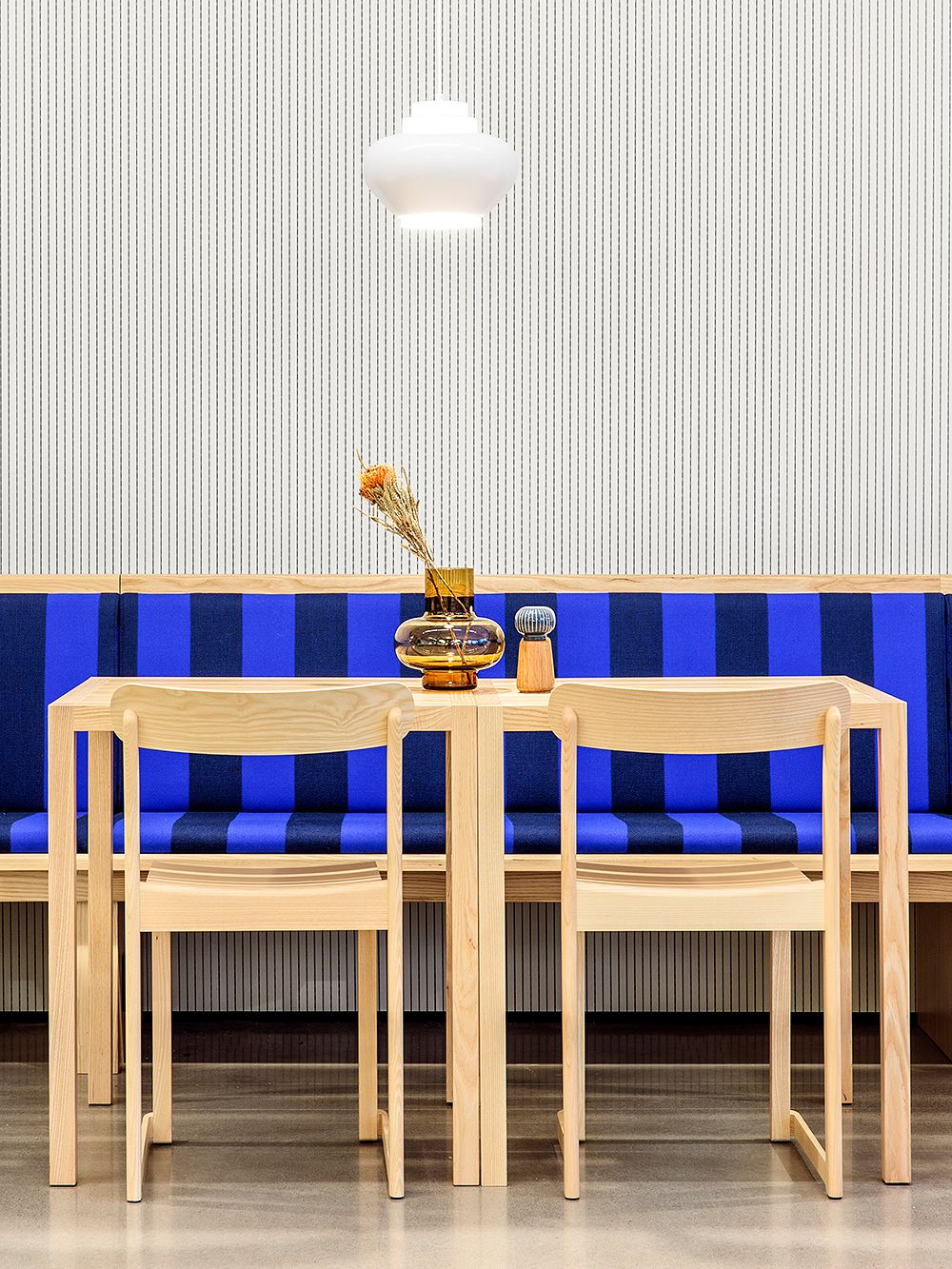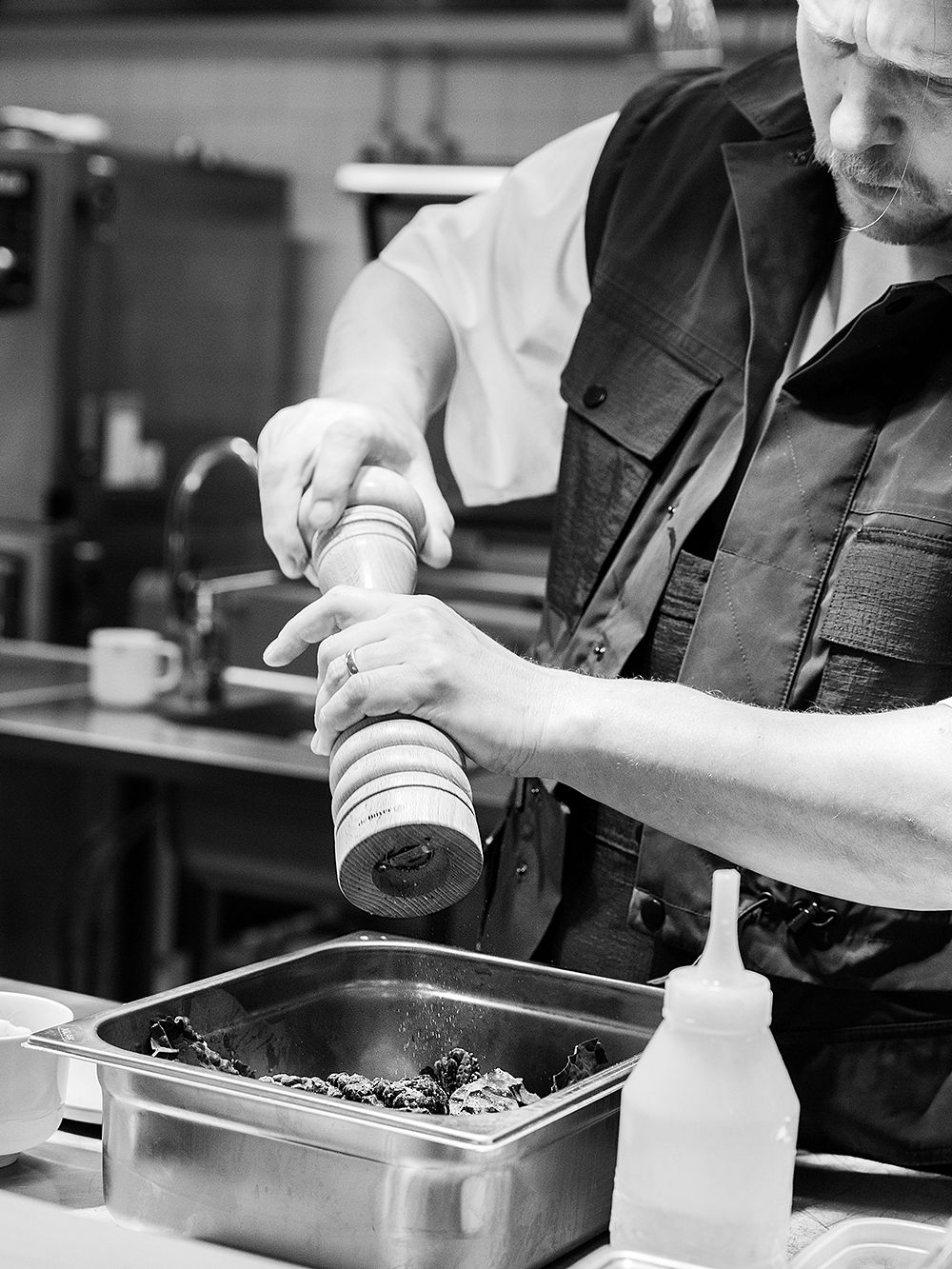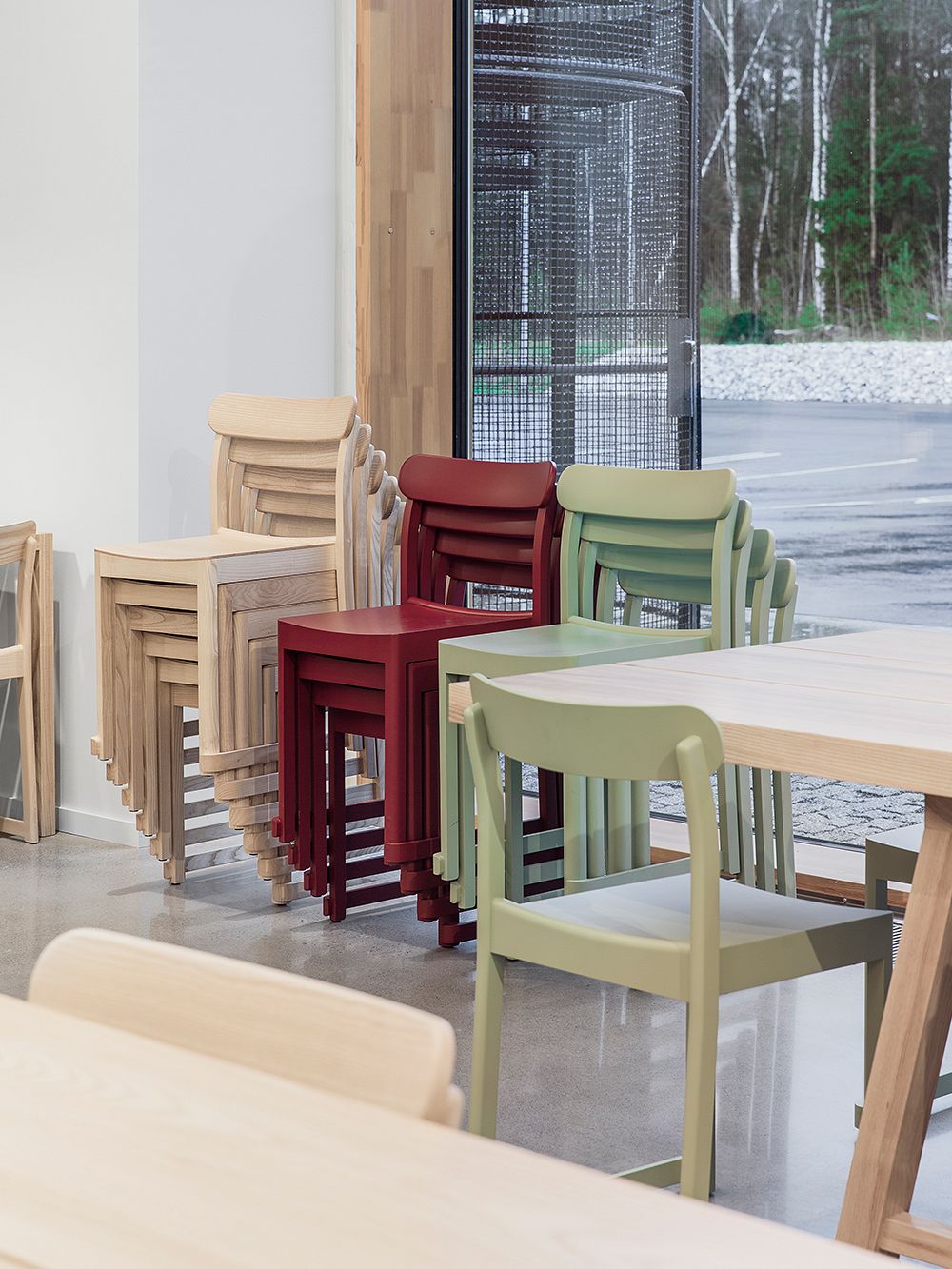 Where and how do you live?
"I and my wife Lotta Petronella live in a log villa by architect Alexander Nyström in the beautiful island of Ruissalo in Turku, where we don't have to be exposed to city lights, advertisements or air pollution. Deer visit our yard daily, and our living room has a view of the Baltic Sea and scenery that changes with the weather. The interior is a mix of new design, classics and vintage, and the brands we have used include Made by Choice, Artek and Durat.
The walls are adorned with art made by friends and drawings by our children. Our tableware consists of dishes found in Barcelona over the years, as well as mushroom-themed plates designed by my friend, ceramic artist Karin Widnäs. The kitchen is a collaborative design by Trash Design and Puustelli."
What are your plans for the new restaurant?
"ST x FDS is located next to the Finnish Design Shop showroom – we warmly welcome all lunch guests! Our elegant brasserie-style menu includes bread with whitefish roe, tartar steak, kale caesar, osso bucco, our tribute to Ilma Lindgren and other daily changing dishes.
The restaurant is located right next to the Pomponrahka nature reserve, so outdoor enthusiasts are also welcome. The forest is the foundation of my own wellbeing as well; it serves as a treasure trove of nutrition and the number-one source of culinary inspiration!"
Restaurant ST x FDS is open Mon–Fri 11:00 am–2:00 pm. Finnish Design Shop logistics center, Aviatie 2, Turku, Finland
See also:
• Sami Tallberg's website >
• All cookbooks at Finnish Design Shop >
Text: Nora Uotila and Mikko Vaija Images: Suvi Kesäläinen