In Finland, design is like a good friend – easy to approach and an easy-going source of joy in everyday life. Finnish design is also curiously equal due to its unique history. Here, design is not intended as luxury for a limited élite but something for everyone to enjoy.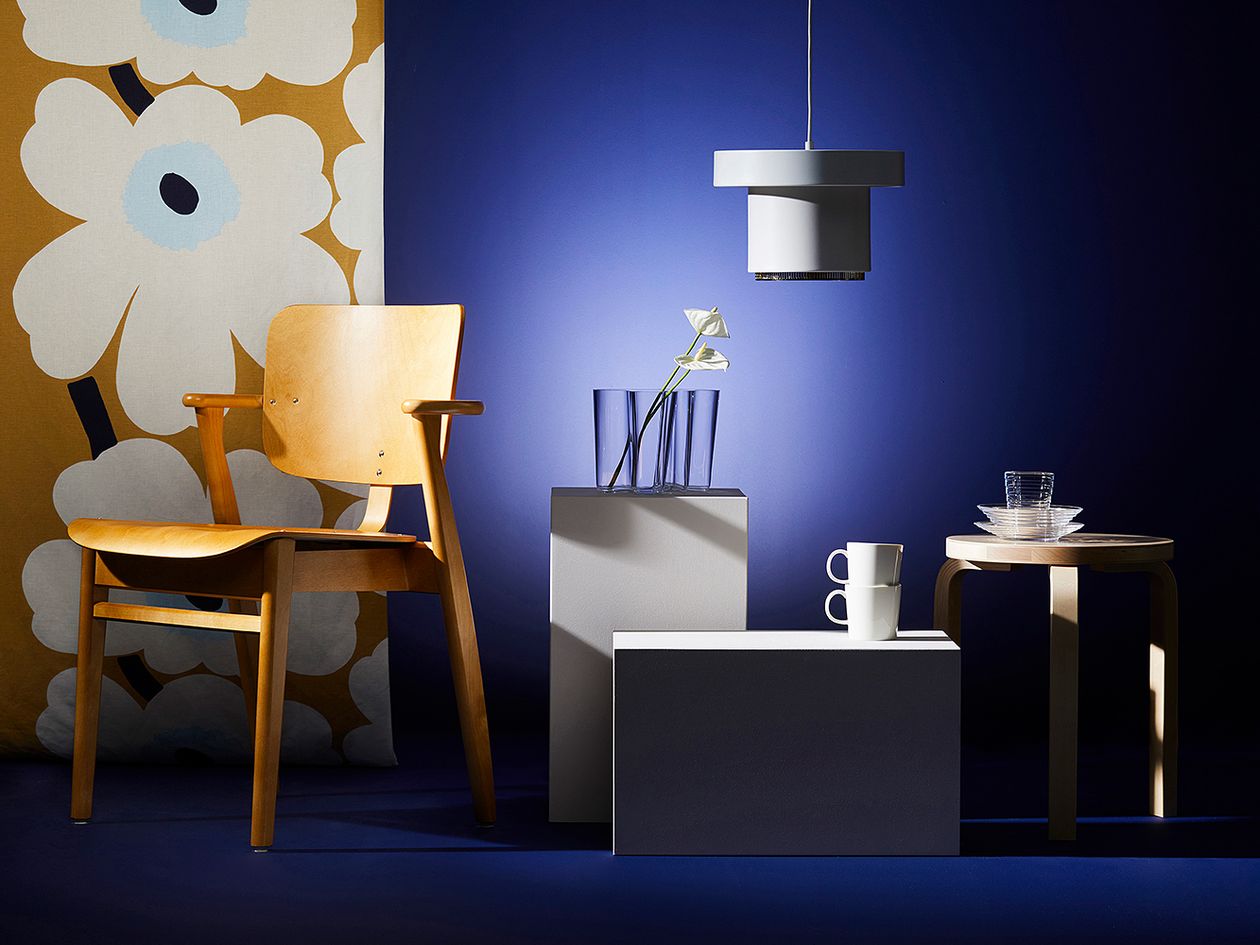 DESIGN GOES hand in hand with Finnish people, starting from childhood, present at countless everyday suppers and twinkling in the light on the library ceiling. Many Finns have sat on Artek chairs in kindergarten; devoutly cut snowflakes from paper with orange Fiskars scissors; enjoyed liters of coffee from Teema mugs while visiting friends, and used Savonia spoons to eat morning porridge. In fact, design could be described as democratic in Finland.
The preconditions for design to become equal have been favorable in Finland. The functionalist trend began to get a foothold in the Nordics in the 1930s, and the key idea of the movement was that a building or product should serve its purpose as well as possible. When a product is carefully designed to be easy to use and functional, it is beautiful without any extra embellishments. This ethos was ideal for Finland, which struggled with poverty and the lack of materials.
In the atmosphere of the welfare state ideal, which emerged in Scandinavia around the same time, the aim was to design products that as many people as possible could afford and which would improve the quality of life.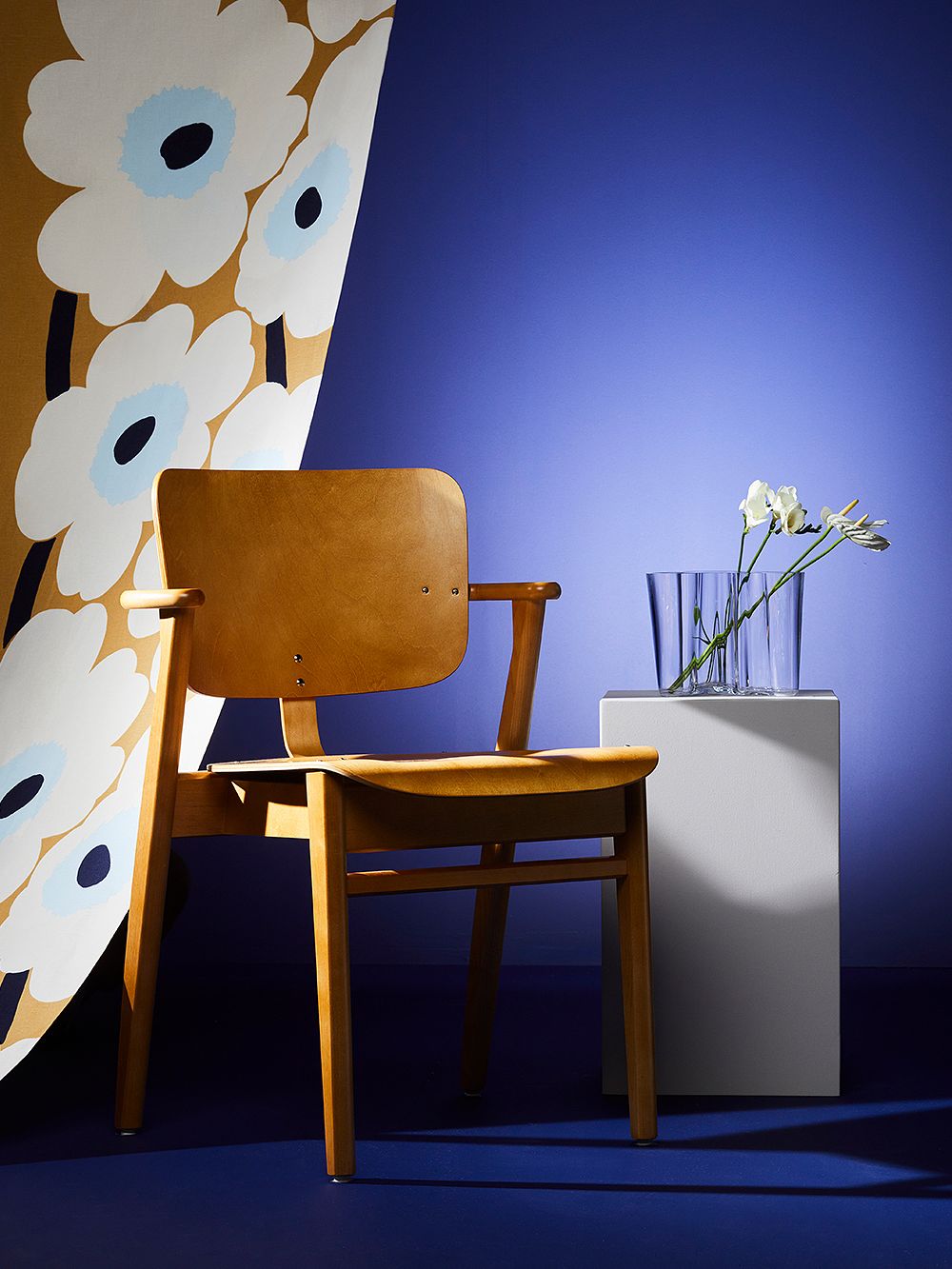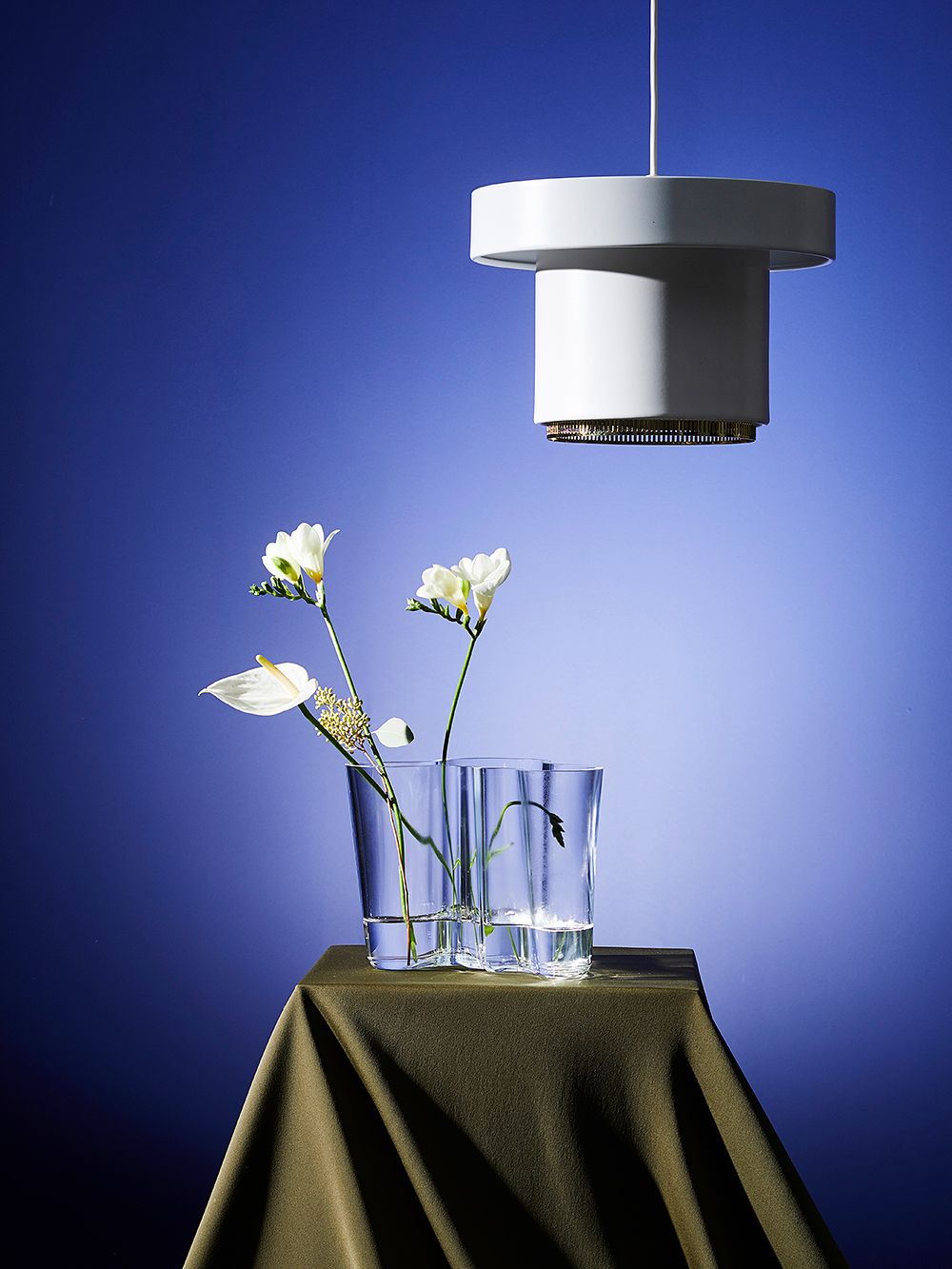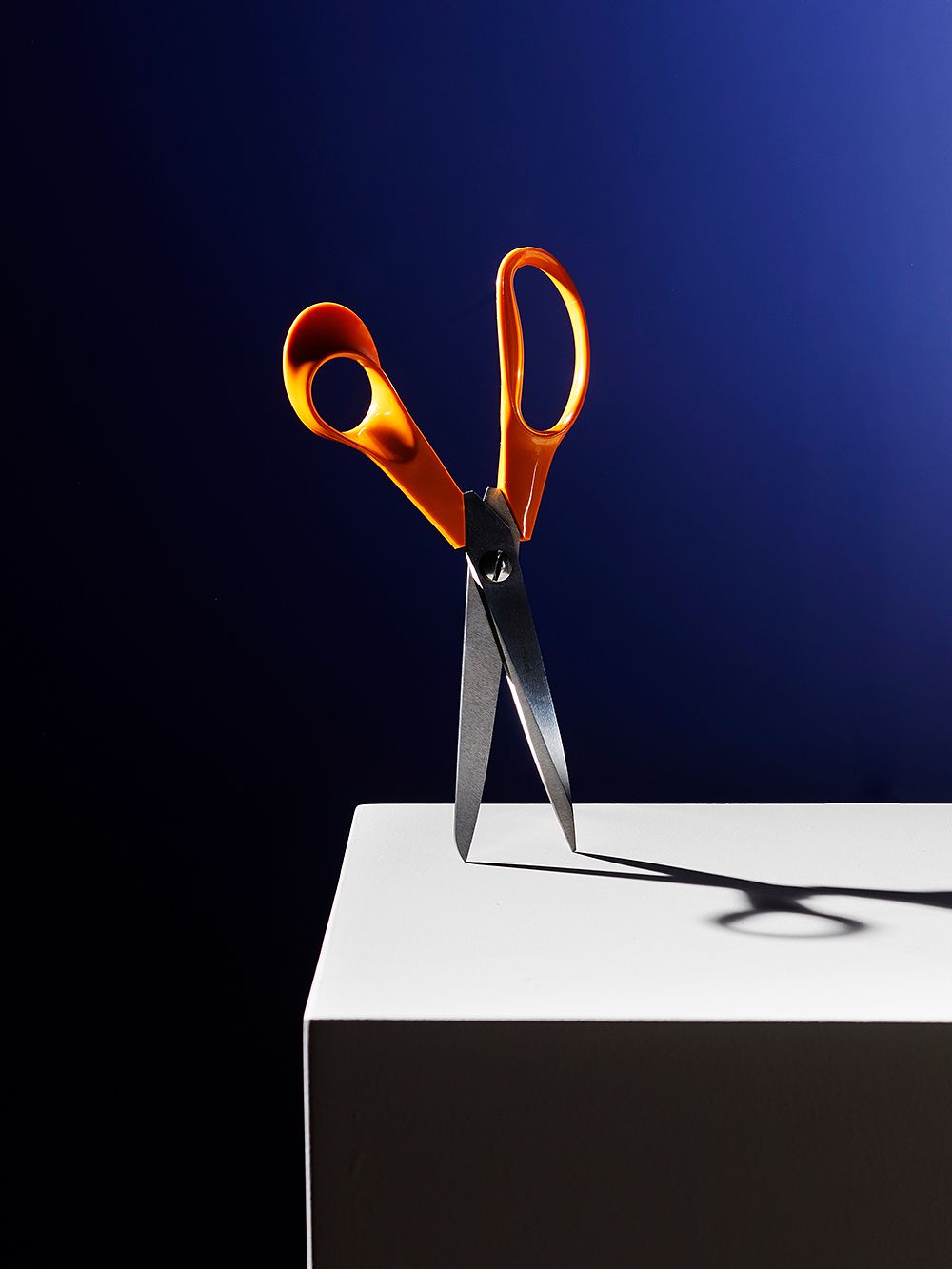 For decades, Finnish architects and designers have utilized the strong tradition of handicrafts and the restrictions dictated by scarcity. Long winters and scarce natural light have inspired the creation of light, spacious and practical environments. Home life should be made as comfortable as possible, using the materials available.
Finland's long winters and scarce natural light have inspired the creation of light, spacious and practical environments.
Functionalism also created new methods for processing familiar materials: for example, Alvar Aalto utilized a revolutionary technique in making the L leg. The new technique made it possible to bend wood into strong, curved shapes, such as legs for stools and tables. It is no surprise that most Finnish design classics are also made from wood, birch veneer or steel pipe. As serial production became more common, furniture prices decreased, and an increasing number of Finnish families had the possibility to make their home beautiful and comfortable. Products were designed for ordinary families, who wanted the furniture they purchased to be durable and functional in everyday use.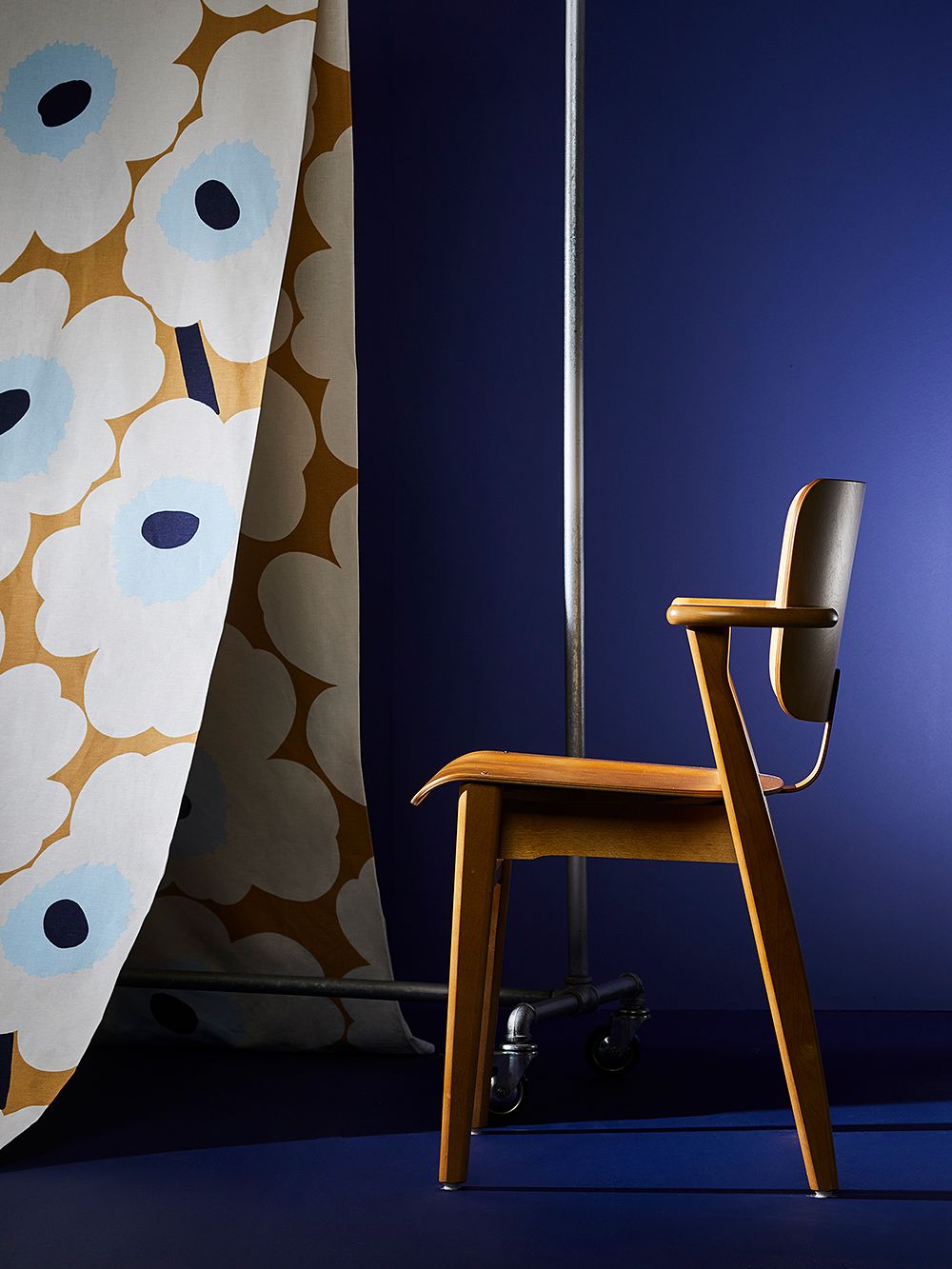 Nordic aesthetics, the 'Scandi chic', still pleases Finns today. They favor practical, clean and simple lines and forms that are timeless and endure everyday use. Many pieces of furniture, light fixtures, tableware and textiles designed decades ago still bring joy to users. For example, the Domus chair designed by Ilmari Tapiovaara for a student housing complex stays on the list of the most wanted items year after year, and the iconic Tasaraita pattern, designed by Annika Rimala in the 1960s to symbolize equality, has conquered bedrooms in the form of duvet covers and pillowcases. Tapio Wirkkala's Ultima Thule glassware stayed put in grandparents' cupboards for a while just to skip a generation and re-emerge to delight young design enthusiasts today.
The inherently Finnish love for nature is also reflected in design, not only in the use of materials but also in the sources of inspiration: glass birds by Oiva Toikka are beloved presents and collectors' treasures, Marimekko's familiar Unikko design still looks fresh, and maybe the reason for Ultima Thule's comeback lies in the forms and patterns of the glassware, which bring images of melting spring ice to mind.
The inherently Finnish love for nature is also reflected in design, not only in the use of materials but also in the sources of inspiration.
Female designers have traditionally been overshadowed by their male colleagues, but Finns can be proud of the handiwork of for example Aino Aalto, Maija Isola and Armi Ratia. The democratic nature of Finnish design is evident also in the fact that several female designers from Finland have become famous.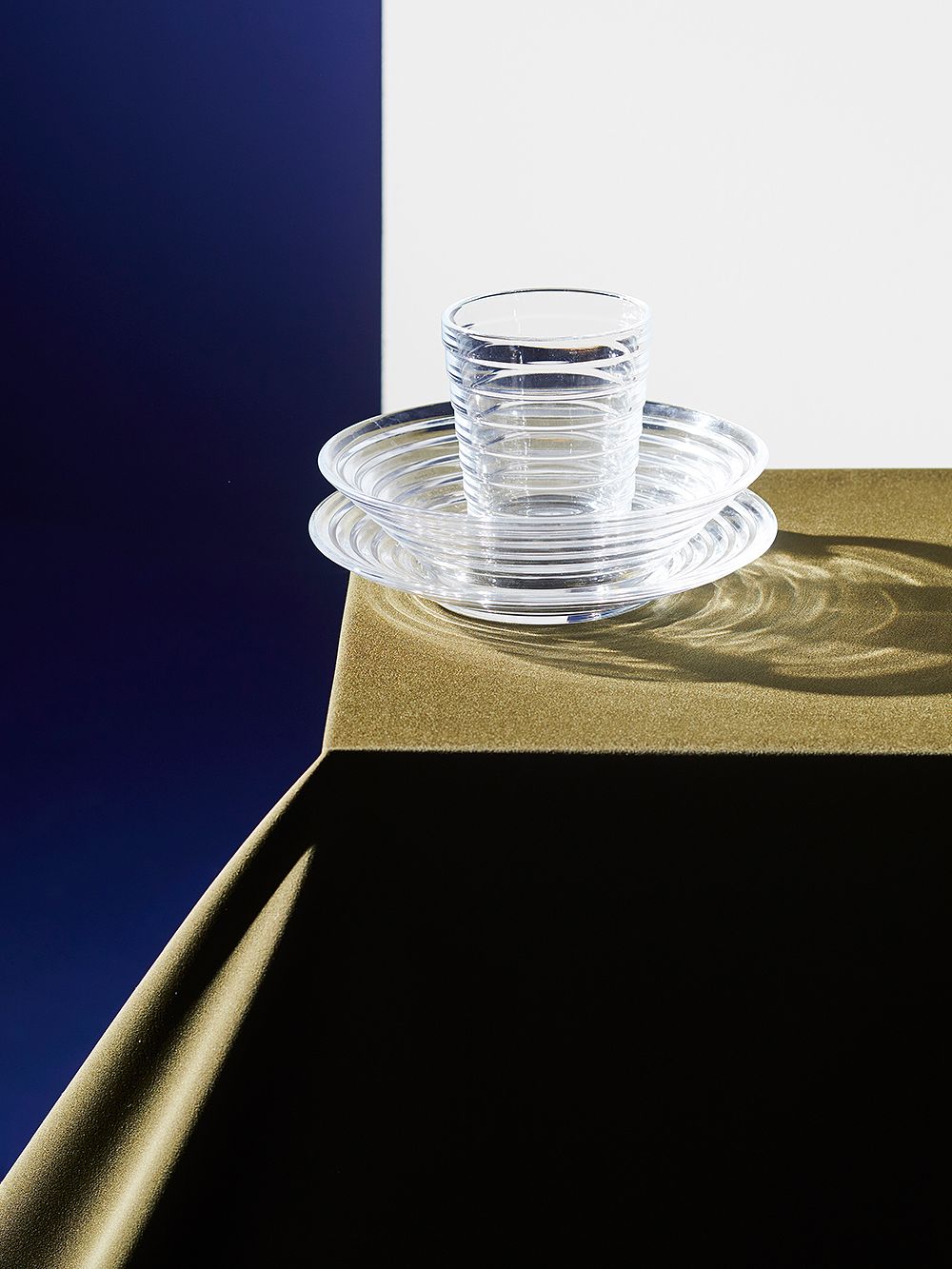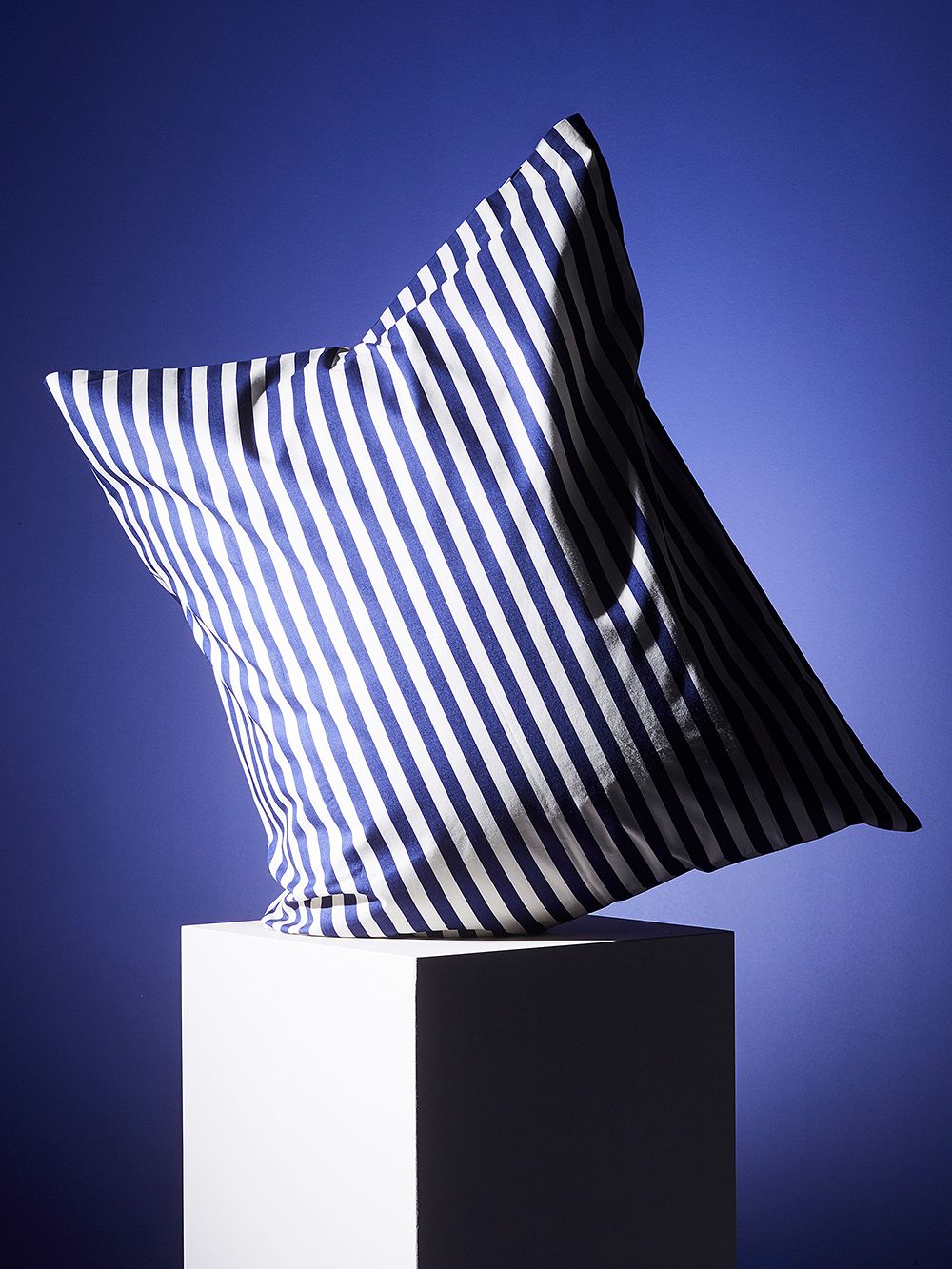 This means that the heritage of iconic Finnish designers is alive and well, with new talents constantly emerging alongside the familiar names. They all cherish the same principle of shared well-being. Art and design are often said to reflect the society in which they belong. In Finland, good design is no luxury reserved only for a small élite, but something that promotes the comfort and well-being of everyone. Just like a friend.
Let's raise our glasses and join in a toast to design on Finland's Independence Day – why not in a pale blue, practical dishwasher-proof Kartio glass that fits perfectly in the hand!
The Independence Day giveaway
Shop at Finnish Design Shop for a chance to win Finnish design icons! To celebrate Finland's 102nd Independence Day, we're giving away Artek's Domus chair, Iittala's Aalto vase, Fiskars Classic scissors and Marimekko's Pieni Unikko cushion covers. All customers who place an order between 5 December and 15 December will automatically enter the prize draw held on 18 December 2019.
See also:
• All Iittala products >
• All Artek products >
• All Marimekko products >
Text: Kaisa Mikkola Photos: Johanna Myllymäki Styling: Hanna-Katariina Mononen