Verner Panton was an avant-gardist who captured the spirit of the 1960s in his products. The designer, known for his lamps and chairs, also designed interiors.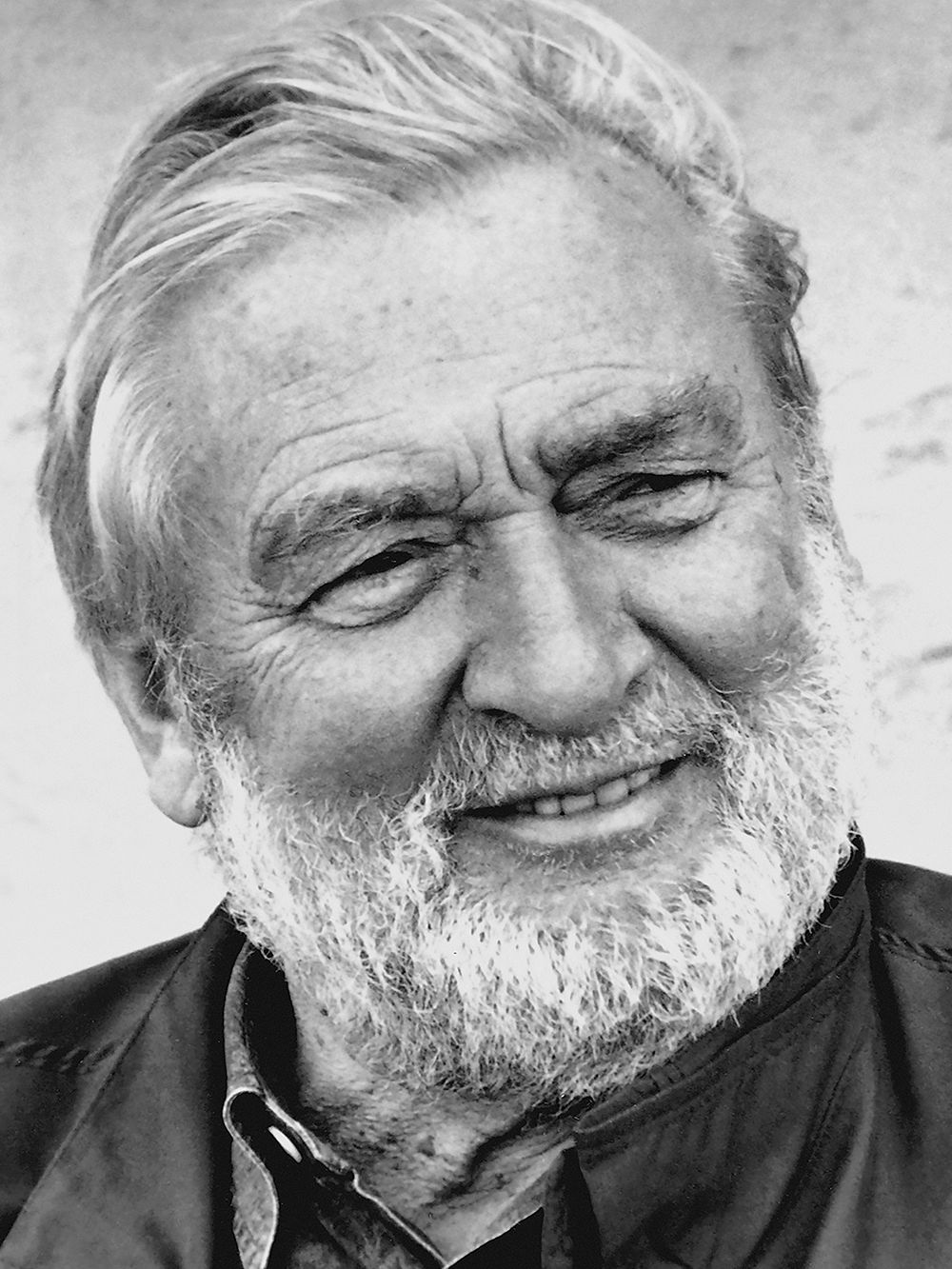 ENFANT TERRIBLE OF DANISH DESIGN or a liberator of shape and color? Verner Panton was both. Celebration in the spirit of the 1960s flower power just did not fit into the canon of Danish design where understated ergonomics, unique craftsmanship and refined woodworking were of the essence, so he eventually moved to work in Switzerland.
Verner Panton was from Gamtofte on the island of Funen where his parents had a small hotel. After graduating as an architect in Copenhagen, Panton became an assistant to Arne Jacobsen in 1950 and participated, among other things, in the development of the Ant chair. Five years later, Fritz Hansen launched Panton's first industrially manufactured chairs, Bachelor and the stackable Tivoli. Both are streamlined, but still quite tame compared to what was to come.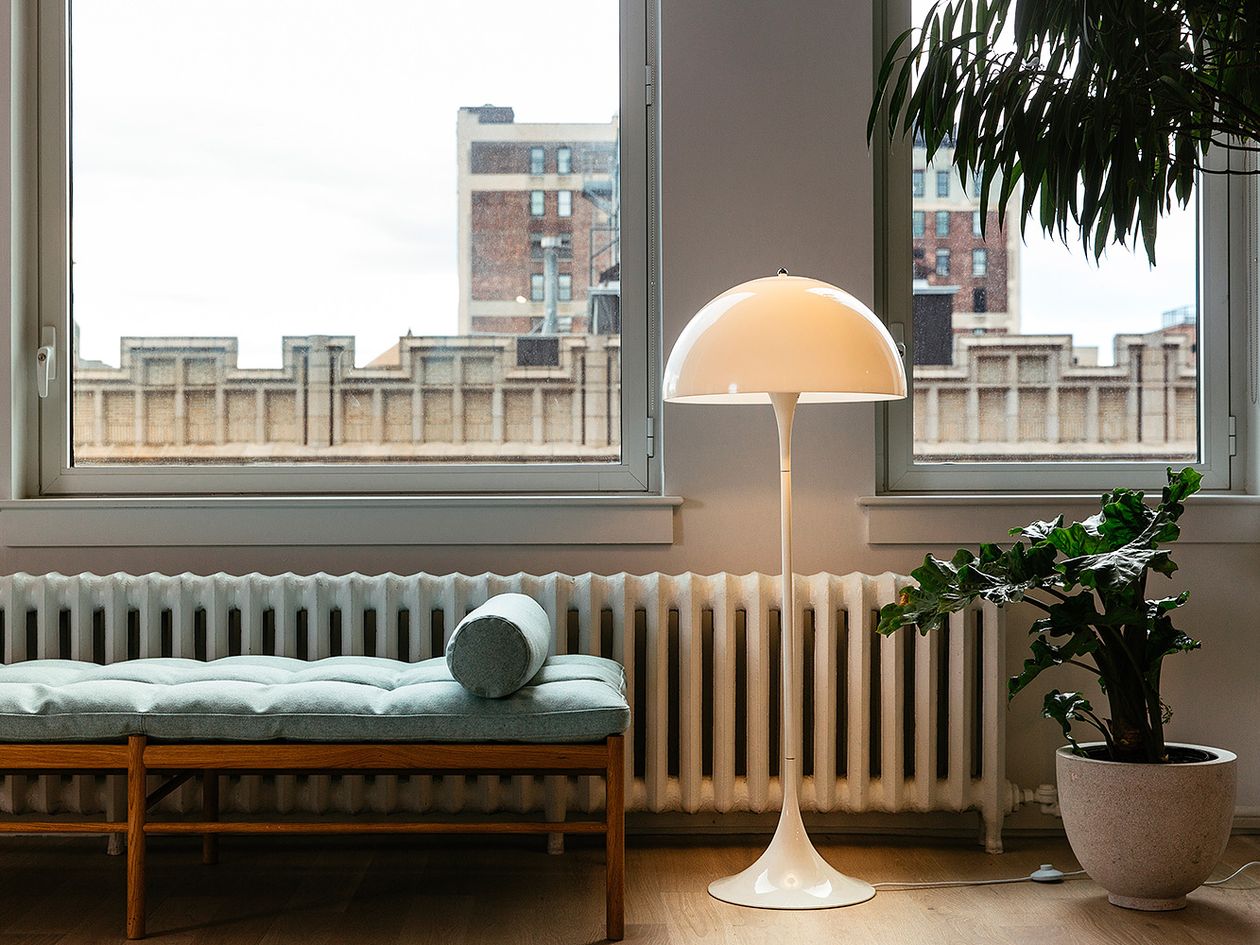 The Panthella floor lamp is part of Louis Poulsen's collection. Panton designed the luminaire in 1971.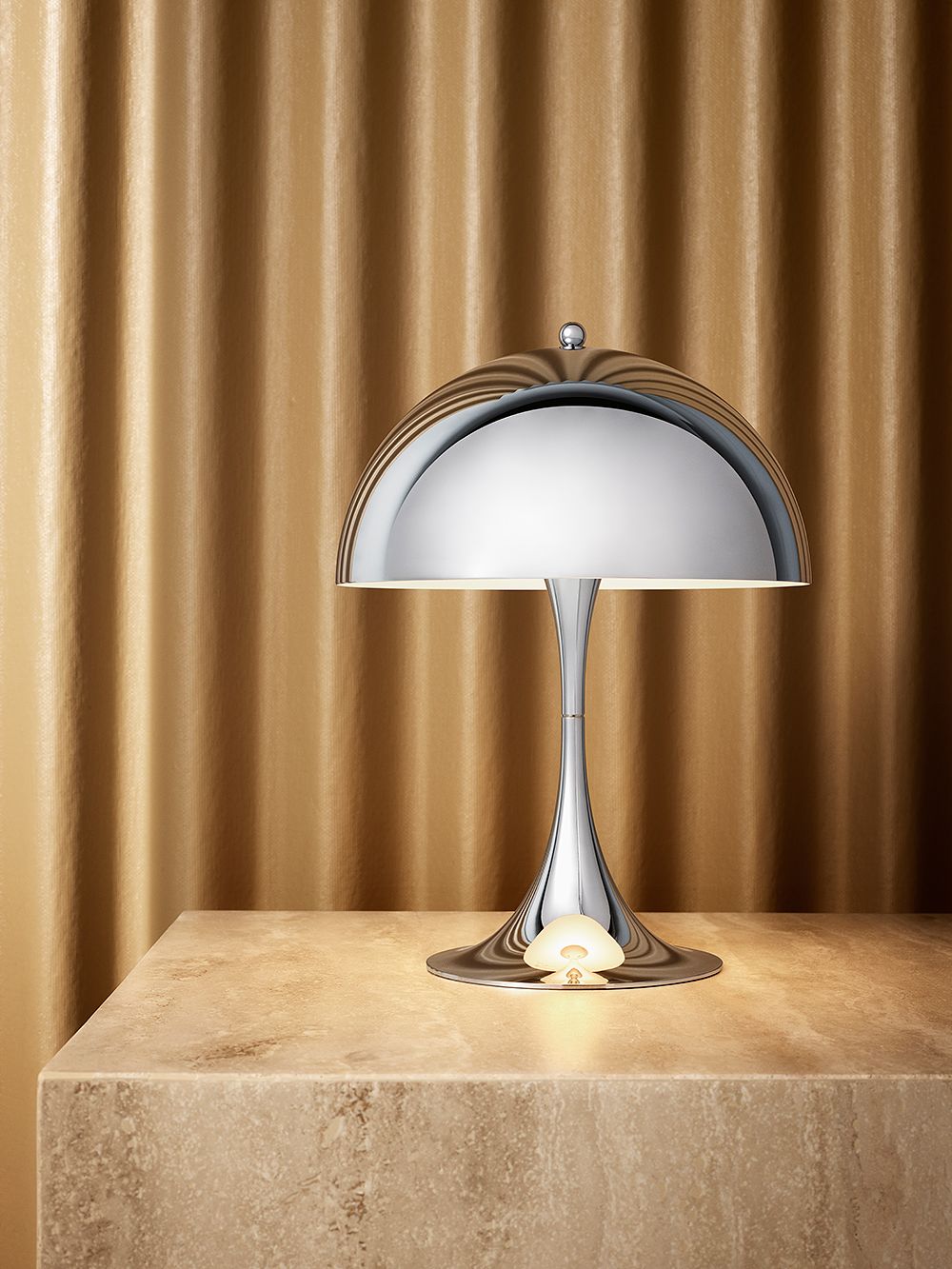 Verner Panton's original vision of a metal Panthella came to life, when Louis Poulsen launched the Panthella Mini table lamp in chrome in 2018.
In 1958, Panton furnished his parents' restaurant. The conical Cone chair he designed for the space became a hit. Panton had found his style, and there was nothing holding him back. The development of synthetic materials opened up new opportunities. What followed were whimsical shapes, textiles and lamps as well as inflatable furniture.
Panton became a trailblazer whose work captures the rambunctious spirit of the 1960s, not bowing down to images.
With interiors, Panton constructed psychedelic worlds and experimented with color in ways that the design world had not seen before. Panton became a trailblazer whose work captures the rambunctious spirit of the 1960s, not bowing down to images.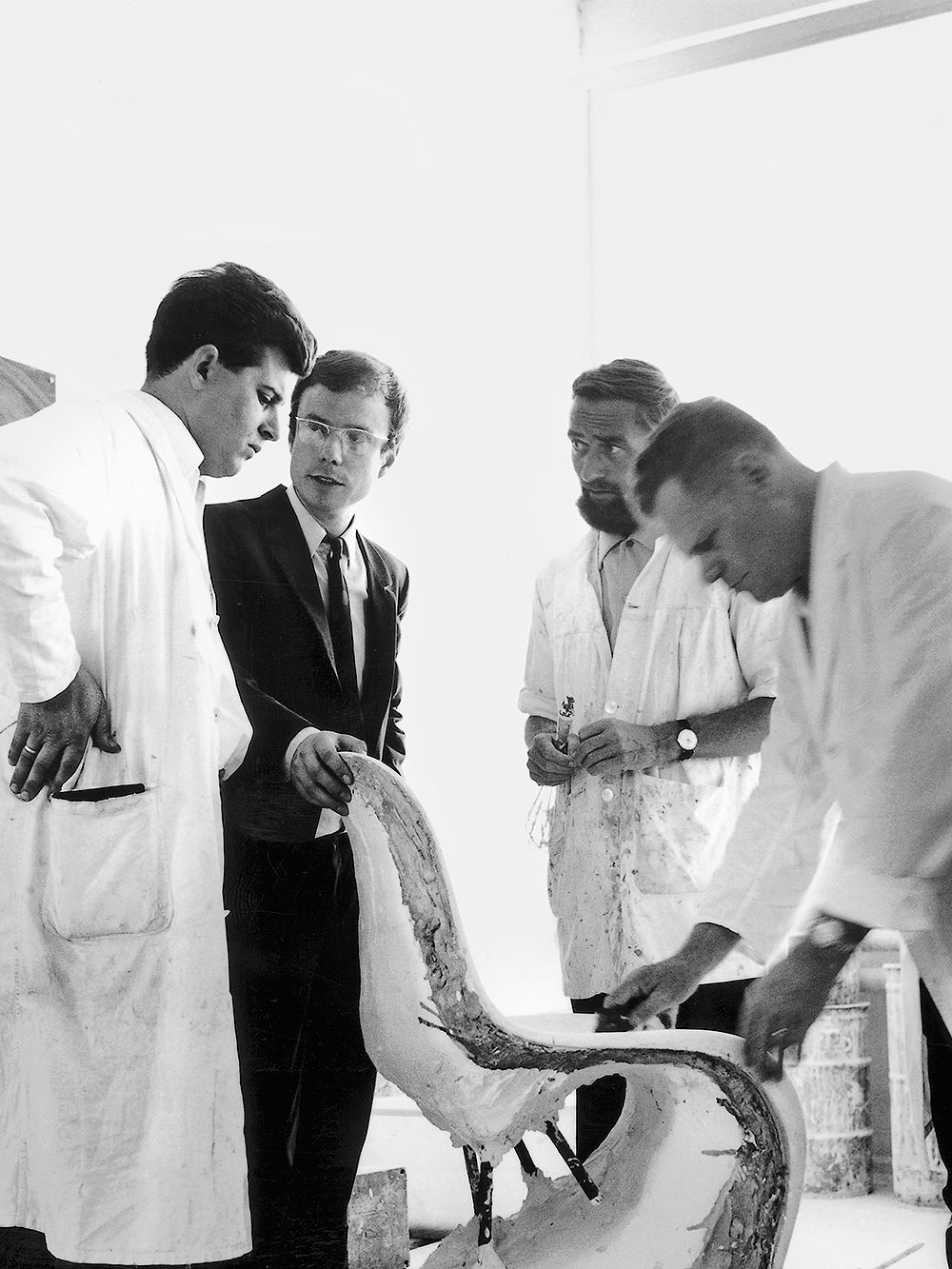 Manfred Diebold, Rolf Fehlbaum, Verner Panton and Josef Stürmlinger working on the design of the Panton chair.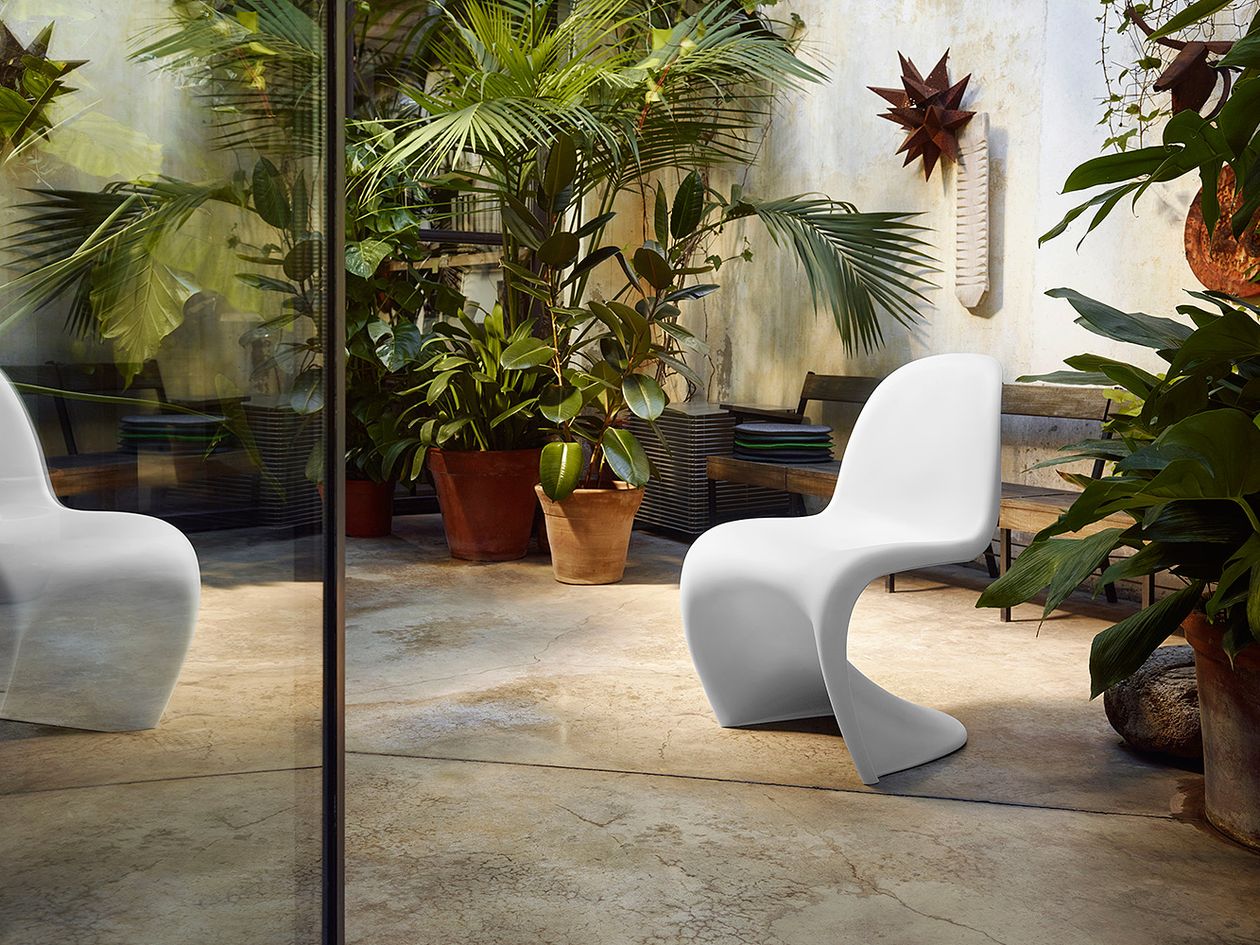 The Panton chair was the world's first molded plastic chair. The 1960s innovation still lives on.
Denmark grew too confining already in the early 1960s. Panton moved to Basel, Switzerland with his spouse Marianne Pherson-Oertenheim and started working for, among others, Thonet and Vitra. In 1968, the latter launched the Panton chair made of polyurethane that later became an iconic classic and is still hugely popular today.
In the field of interior design, Panton's most reputed work is the office building of the magazine group Der Spiegel in Hamburg that was completed in 1969. The walls, floors, ceilings and furnishings of the lounges and cafeterias were turned into colorful pieces of art beyond compare. Unfortunately, only parts of the interior have been preserved, but a decision has been made to protect the remaining components.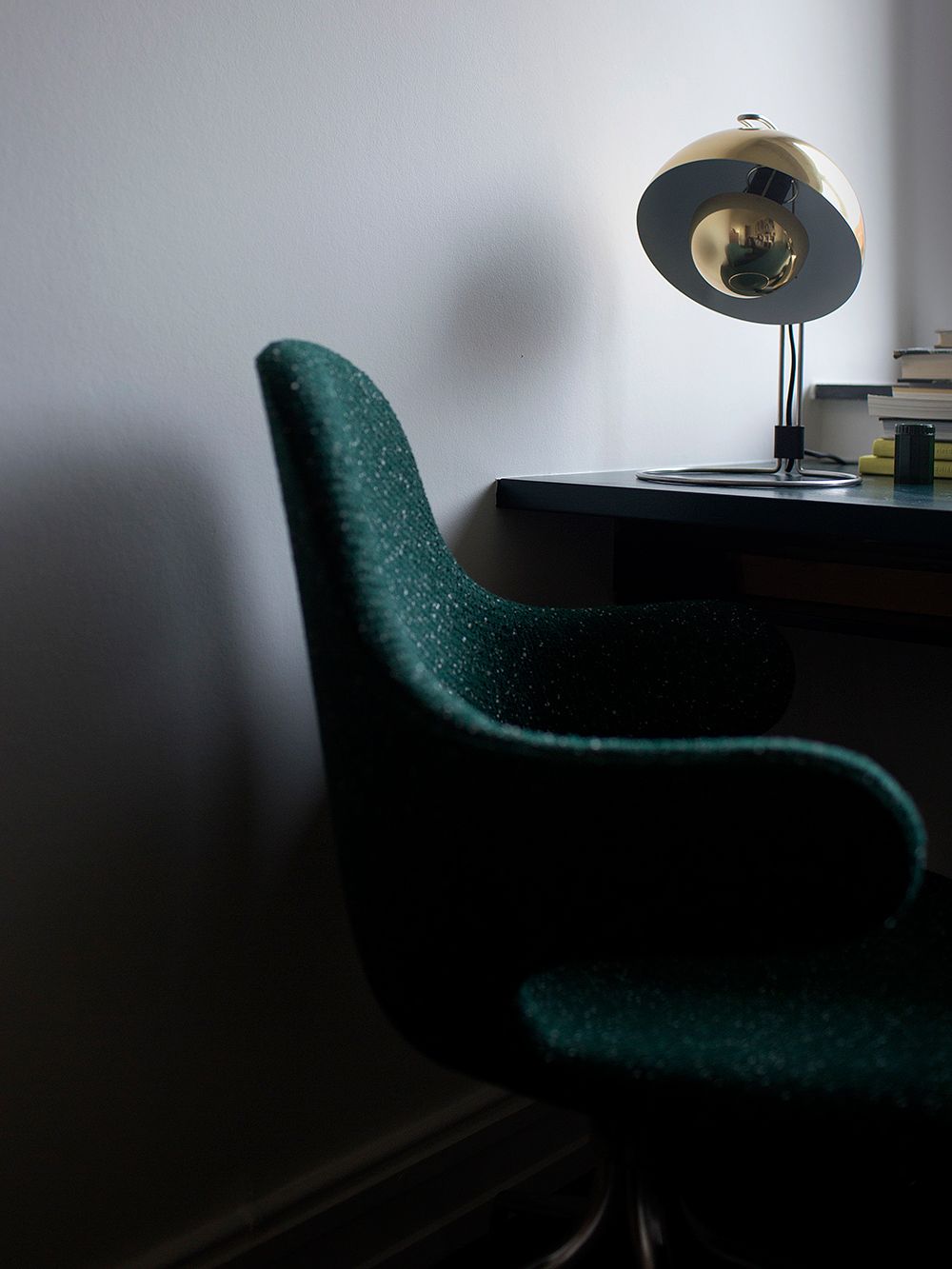 The silhouette of the FlowerPot VP 4 table lamp comprises two half spheres that filter light softly.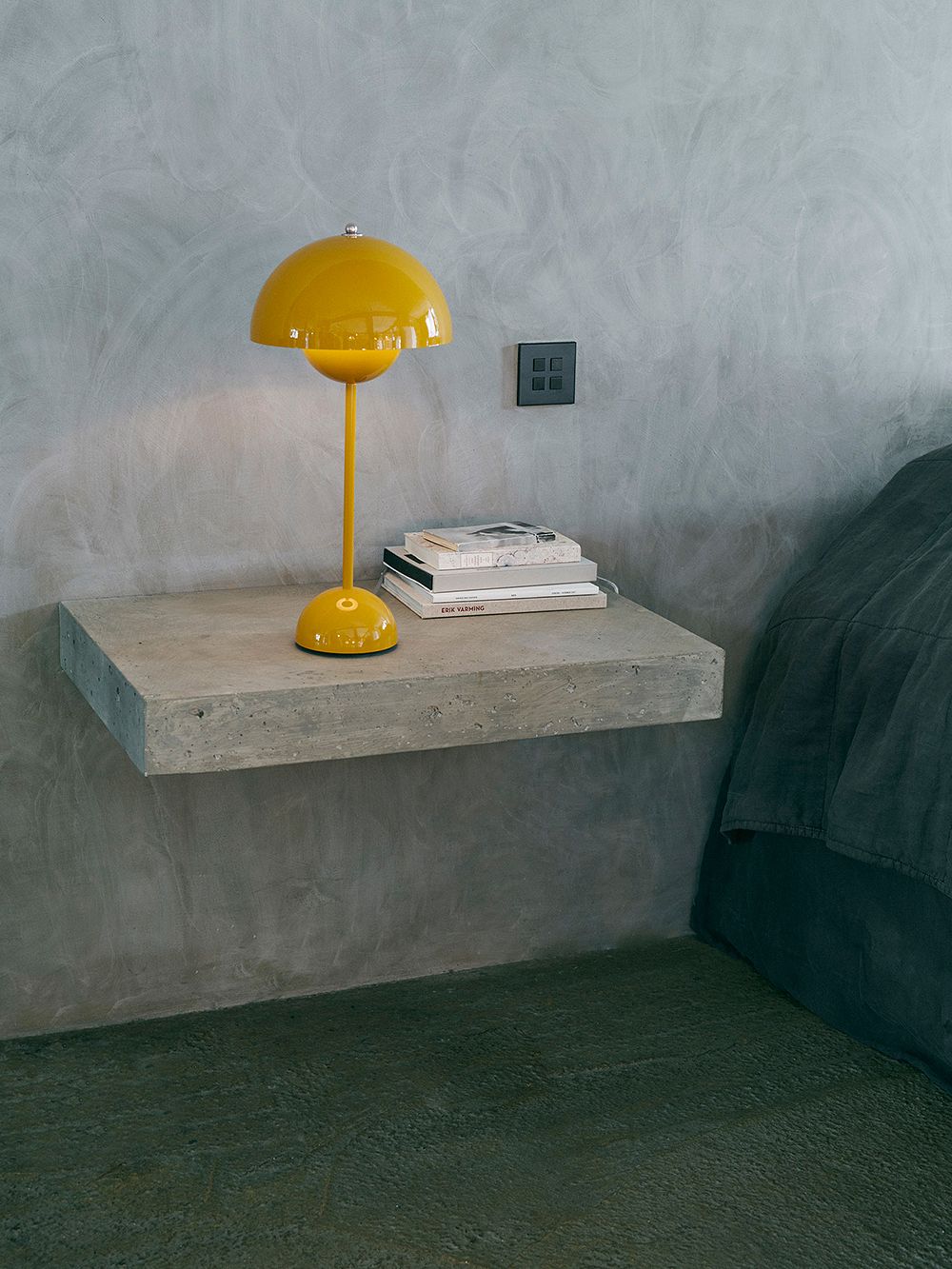 The cheerful FlowerPot VP3 table lamp is a beloved design classic from 1969, inspired by the era of Flower Power. The lighting collection is manufactured by &Tradition.
Verner Panton has not been etched in people's minds as a representative of Danish modernism like many of his compatriots. He was, above all, a pioneer of a new, international futuristic trend. Panton's playfulness and fantastic sense of color was not always understood, and at times he was downright ignored. However, there was a Panton renaissance in the 2000s. As a result, many of his classics are back in production – from chairs to lighting fixtures.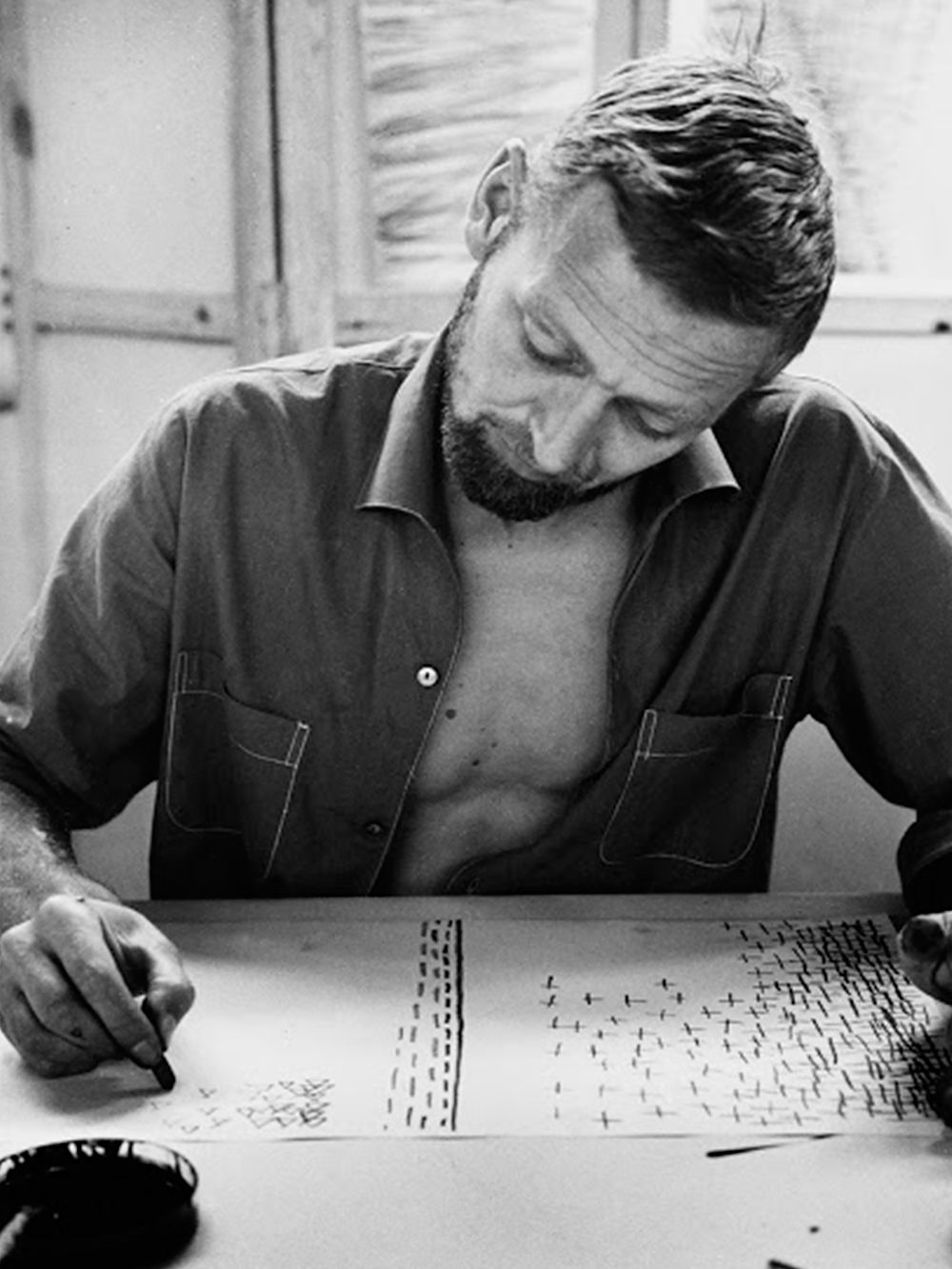 Verner Panton in brief
• Verner Panton was born in the village of Gamtofte in Denmark on February 13, 1926 and died in Copenhagen on September 5, 1998.
• In 1955, Panton created his first industrially manufactured chairs, Bachelor and Tivoli.
• He moved to Basel, Switzerland in 1963 and started collaborating with Vitra.
• The Panton chair entered production in 1968, and Vitra started manufacturing it again in 1990.
• The designer died in 1998, 12 days before the opening of his grand retrospective.
• Panton's products are currently being manufactured by Vitra, &Tradition and Louis Poulsen, among others.
See also:
Products designed by Verner Panton >
Text: Pirkko Vekkeli Photos: Vitra, Louis Poulsen and &Tradition
The article was originally published in the Avotakka magazine as part of the "Design Masters" series.