Hakola's creative director Annaleena Hämäläinen prefers to buy vintage lamps. Several Bumling lamps by Ateljé Lyktan can be found in her home.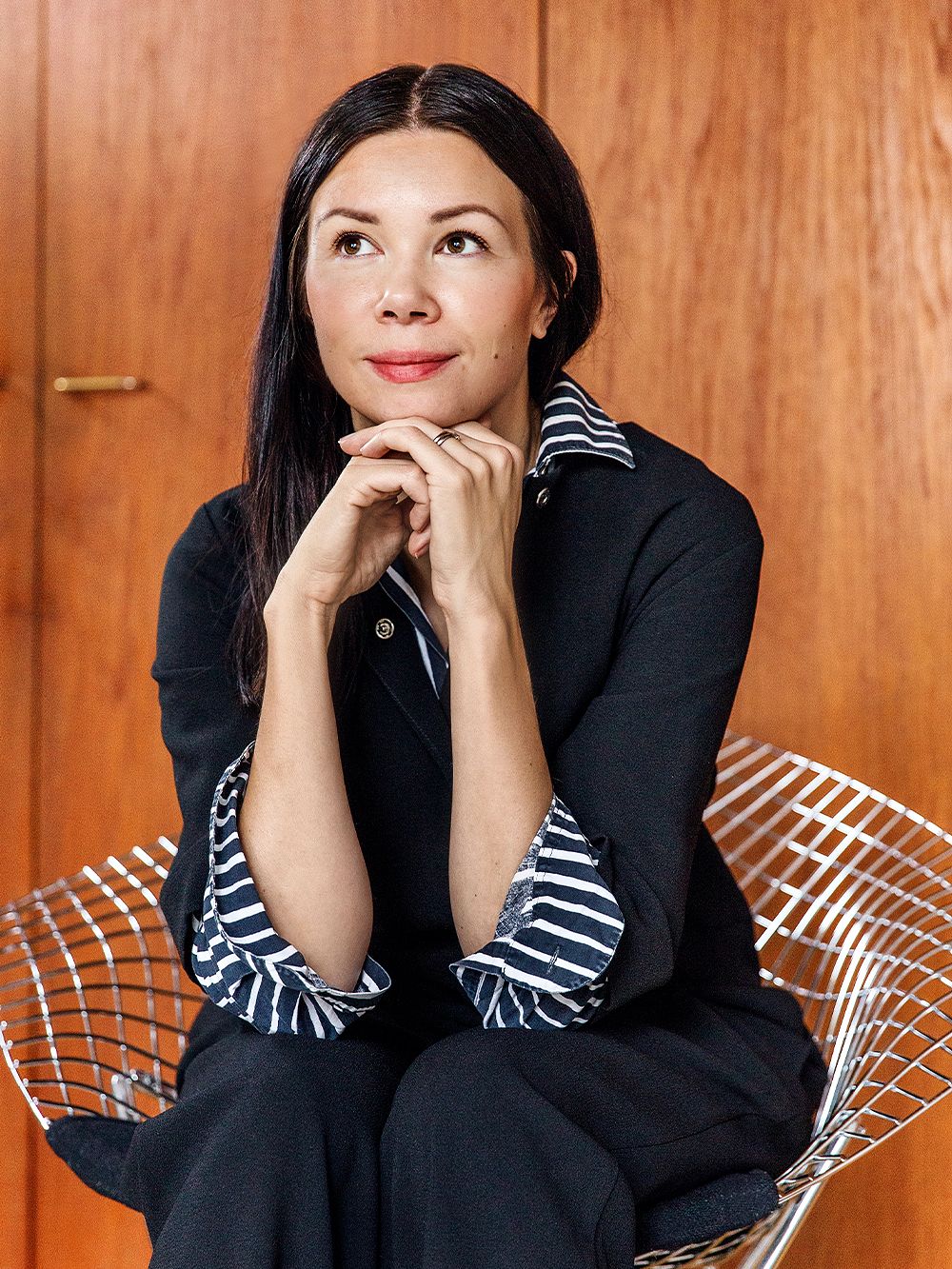 ANNALEENA HÄMÄLÄINEN: "Lighting is a key element at home. I'm particular about the color temperature, and prefer several indirect sources of light that create a beautiful effect. I buy vintage lamps, because you just can't beat their durability and high-quality materials.
I find that second-hand lamps and furniture fit better into our home, which already has some patina. New furniture would simply look out of place there.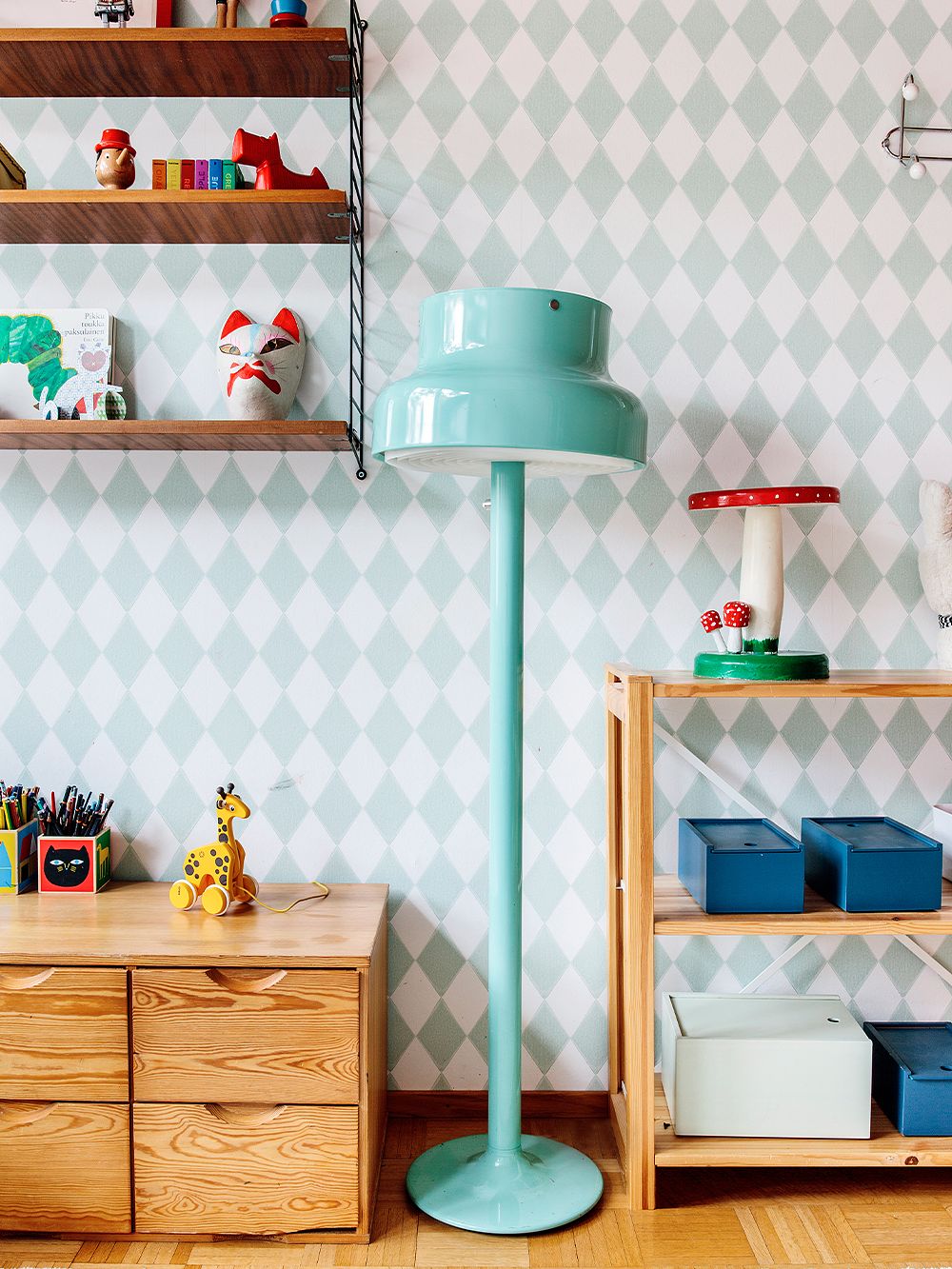 When our first child was born, I was going through a Bumling phase. I already had some lamps in the series designed by Anders Pehrson in 1968, my first one being a brass foot lamp.
I was hunting for some Bumling for the nursery and eventually obtained one from a lady who claimed that it wasn't bright enough as a reading lamp for her husband. She suggested a swap: I would get her a bright reading lamp in exchange for the Bumling. We brought them a lamp and assembled it for them. The couple were happy with their new reading lamp and could rest assured that the Bumling was given the best possible new home.
"Today we have four Bumling lamps, and I love the life and patina that they radiate."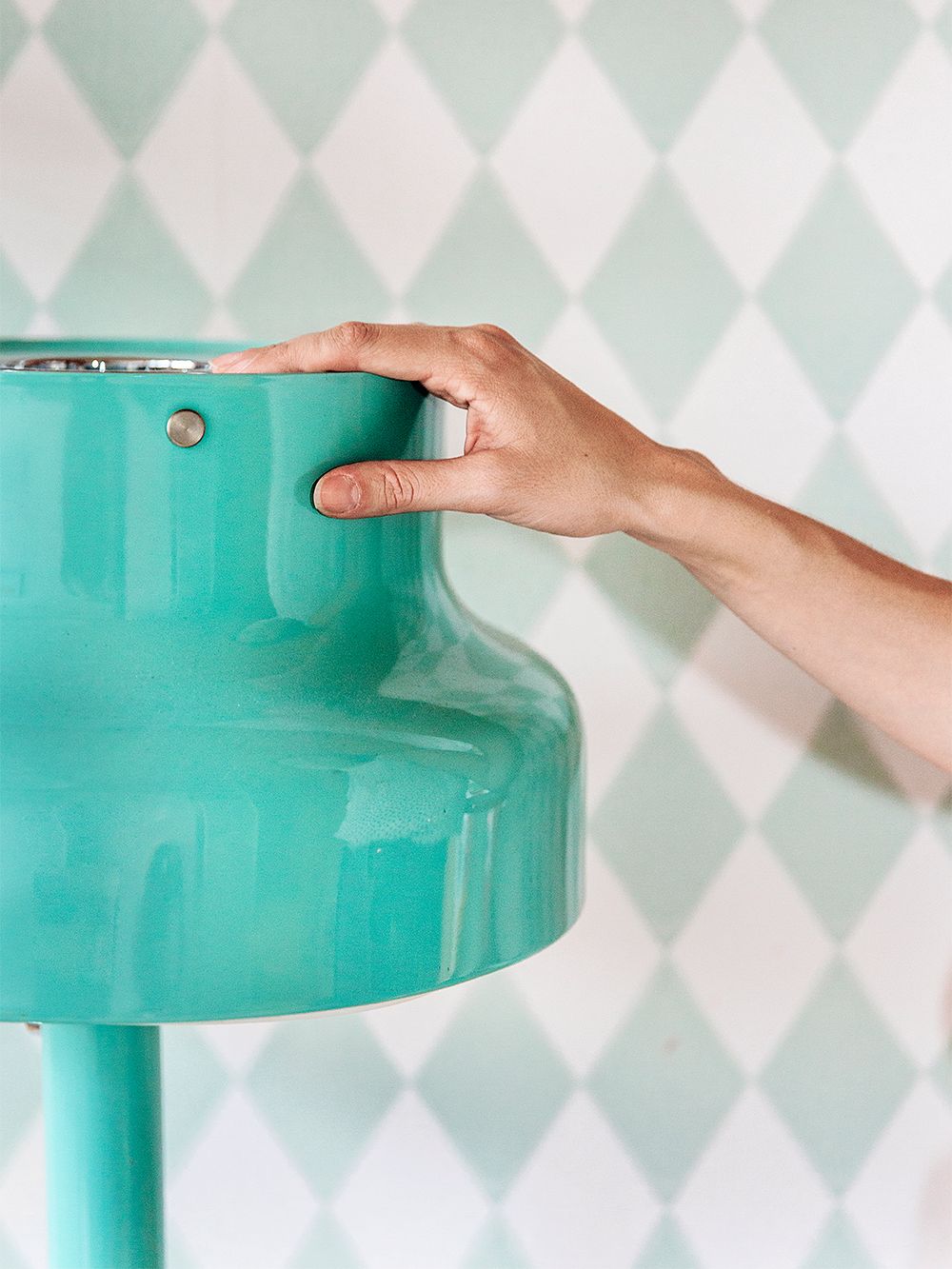 Today we have four lamps in the same series, and I love the life and patina that they radiate. I get very attached to objects, especially lamps, and cannot imagine giving them up at any price – except to hand them down to my children, of course."
Design treasure: Bumling lamp
• The creator of the Bumling lamp, Anders Pehrson (1912–1982), was a Swedish designer and businessman who ran Ateljé Lyktan in the years 1964–1978
• Bumling was first introduced at Gothenburg's lighting fair in 1968. The first lamp was bright green with a diameter of over half a meter.
• The Bumling lamps are still manufactured in Århus, Sweden
• View Bumling lamps available at Franckly >
What is Franckly?
• Franckly.com is a new online marketplace for pre-owned design
• Created and curated by Finnish Design Shop
• Buy and sell pre-owned design treasures: Franckly.com >
See also:
Text and photos: Suvi Kesäläinen