Gift cards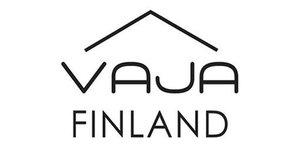 Vaja Finland
Vaja Finland was founded in 2011 by Fred Owren and Henna Lamberg, who used to work together in the Arabia ceramics factory in Helsinki, and decided to combine their professions of designer and model maker with their love for timeless, high-quality ceramics.
Owren and Lamberg got the idea of their own brand when living in a small seaside town of Loviisa, whose atmosphere inspired the couple to turn their old log shed into a little workshop – Vaja is a Finnish word for shed. Today Vaja Finland is based in the old town of Porvoo with a team of ceramics professionals. Finnish production remains one of the cornerstones of the brand, and in its own factory it creates beautiful and functional ceramics that will stand the test of time.
This brand has collaborated with: Fred Owren
---
Show filters
---
0 matching products.
---