We ship worldwide to over 180 countries! Fast and safe shipping Free shipping for all orders over 150 €
We ship worldwide to over 180 countries! Fast and safe shipping Worldwide shipping starting from 7,90 €
We ship worldwide to over 180 countries! Fast and safe shipping Free shipping for all orders over 150 €
We ship worldwide to over 180 countries! Fast and safe shipping Worldwide shipping starting from 7,90 €
Tapiovaara design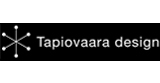 Tapiovaara design
Tapiovaara design manufactures furniture designed by Ilmari Tapiovaara. Ilmari Tapiovaara (1914-1999) was one of the greatest Finnish designers of the 20th century. Before starting his own company, he worked at Finmar, a company marketing Alvar Aalto designs in England, at Le Corbusier in Paris and at Mies van der Rohe in Chicago.
Tapiovaara chairs, tables and other designs represent clean functionalisms at its best. His designs are highly demanded all over the globe. One of his best known works is the Domus-chair, designed for the dormitory of the student union of University of Helsinki in 1947.
Email Signup
Subscribe to our free newsletter and be first to hear about new products, interesting people and events.