We ship worldwide to over 180 countries! Fast and safe shipping Free shipping for all orders over 150 €
We ship worldwide to over 180 countries! Fast and safe shipping Worldwide shipping starting from 7,90 €
We ship worldwide to over 180 countries! Fast and safe shipping Free shipping for all orders over 150 €
We ship worldwide to over 180 countries! Fast and safe shipping Worldwide shipping starting from 7,90 €
R/H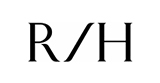 R/H
The Finnish fashion label R/H was founded in 2010 by Hanna Riiheläinen and Emilia Hernesniemi. The two designers met in 2003 while both studying at the University of Art and Design Helsinki, becoming good friends. During their studies they both worked in different fields of fashion and design abroad, Riiheläinen in New York and Hernesniemi in Berlin. While doing their Masters studies they realized they wanted to do their MA thesis together and in doing so created the bases for their label. The brand name R/H comes from the first letters of the designers' last names.
The R/H collections consist of casual and first-rate materials, feminine cuts, Scandinavian prints and Nordic shades. The idea is that every kind of woman in any size could find their match from the collection. The cuts, colors and silhouettes are carefully designed and planned, which anyone trying the clothes on will easily recognize.
Hanna Riiheläinen and Emilia Hernesniemi get the inspiration for their designs from different things such as everyday life, music, people, colours and events. Their favourite materials are fine materials such as silk, silk-cotton, bamboo jersey, wool, cotton and ecological reindeer leather.
In autumn 2011 R/H was awarded as "the Newcomer of the Year 2011" at Elle Style Awards in Finland. In addition R/H clothes have been seen in several Finnish and international fashion magazines and blogs.
Email Signup
Subscribe to our free newsletter and be first to hear about new products, interesting people and events.