We ship worldwide to over 180 countries! Fast and safe shipping Free shipping for all orders over 150 €
We ship worldwide to over 180 countries! Fast and safe shipping Worldwide shipping starting from 7,90 €
We ship worldwide to over 180 countries! Fast and safe shipping Free shipping for all orders over 150 €
We ship worldwide to over 180 countries! Fast and safe shipping Worldwide shipping starting from 7,90 €
Plumen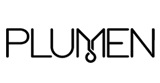 Plumen
Plumen is a British brand, famous for its low energy light bulbs and accessories for them, designed by Hulger and Samuel Wilkinson. Plumen has introduced to the market the world's first designer energy saving light bulb. Plumen light bulb has a dynamic sculptured form that makes it a beautiful decorative element. Thanks to its attractive design, Plumen becomes a light bulb to be shown instead of hidden as the regular energy saving bulbs.
The name Plumen comes from the word 'plume', the decorative feathers of a bird and 'lumen', the unit of light. Plumen has already received important design awards and has been recognized by renowned design collections around the world including the Victoria & Albert Museum in London, the Finnish Design Museum and the Cooper Hewitt collection, based in New York.
Email Signup
Subscribe to our free newsletter and be first to hear about new products, interesting people and events.