Gift cards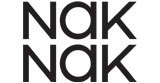 NakNak
NakNak was launched at the Stockholm Furniture and Light Fair in 2015. The Taiwan-based company's products are designed by a group of international designers including Afteroom, Erik Olovsson, John Astbury, Kyuhyung Cho, Matti Klenell, TAF Architects, Yenwen Tseng, Yuko Maki and Yun Li. Most of them have studied in Konstfack, Stockholm.
The name NakNak, which imitates the sound of knocking and the tinkering in a metal workshop, reveals the idea behind their designs. NakNak aims to knock on people's mental doors and offer a new approach to organization in homes and offices. This is made possible by their simple and functional metal products, which are manufactured by experienced Taiwanese craftsmen.
This brand has collaborated with: Erik Olovsson, Kyuhyung Cho
---
Show filters
---
0 matching products.
---