We ship worldwide to over 180 countries! Fast and safe shipping Free shipping for all orders over 150 €
We ship worldwide to over 180 countries! Fast and safe shipping Worldwide shipping starting from 7,90 €
We ship worldwide to over 180 countries! Fast and safe shipping Free shipping for all orders over 150 €
We ship worldwide to over 180 countries! Fast and safe shipping Worldwide shipping starting from 7,90 €
Lumi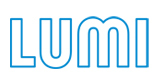 Lumi
Lumi Accessories was founded by Sanna Kantola and Bruno Beaugrand in New York in 2000, who had previously designed goods for Ralph Lauren and Tiffany's. Today, the designer couple manages the international accessories brand in Finland.
Lumi Accesories comprises two product lines, Lumi, a line of accessories geared toward women, and MHANN for men. However, it's not rare that a woman would fall in love with a MHANN bag, or that a man would find something from the Lumi line for himself. Lumi is all about luxurious materials, unique, fresh and insightful design: Small details like detachable purses and key chains make Lumi bags truly user-friendly. The conveniently sized and practical Supermarket bag is the perfect everyday bag – and an undisputable Lumi classic.
Email Signup
Subscribe to our free newsletter and be first to hear about new products, interesting people and events.