Gift cards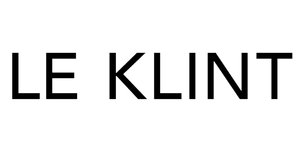 Le Klint
Le Klint's hand-folded lampshades and pendant lamps made in Le Klint's own factory in Odense, Denmark, are coveted modern classics that go well with many different interiors. The skillfully hand-crafted, unique lampshades are simultaneously timeless and in trend: You would not believe some of the designs, such as the 101 designed by Kaare Klint, date back to the 1940s.
P.V. Jensen Klint, an engineer, architect and a painter, designed the very first lampshade, and later on his sons, Kaare and Tage Klint continued in his footsteps making Le Klint a company famous for its coveted classics as well as for its continuously renewing and growing selection.
This brand has collaborated with: Sinja Svarrer Damkjær, Kaare Klint, Poul Christiansen, Philip Bro , Hallgeir Homstvedt, Markus Johansson, Rikke Frost, Jonah Takagi, Tage Klint, Esben Klint, Erik Hansen
---
Show filters
---
0 matching products.
---