Kristiina Lassus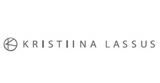 Kristiina Lassus
Kristiina Lassus registered her own trade mark in 2007 as a symbol for her independent and personal production. Kristiina Lassus is a Finnish designer and creative director who graduated from the University of Industrial Arts of Helsinki with a Master of Arts (MA) in Design Leadership in 1992. This was followed by postgraduate studies in product development at the Helsinki Polytechnic in 1993, and her second MA in Interior Architecture and Furniture Design from the University of Industrial Arts of Helsinki in 1995.
Kristiina Lassus has a broad experience with product design, production technologies and materials, and with leading and managing creative individuals and teams. Her work as a design manager has provided the opportunity to work closely with many of the best known international product designers. Between 1994 and 1997 she worked as a Design Coordinator for Artek, a Finnish renowned design furniture company, and between 1998 and 2004 as a Design Manager for the Italian design company Alessi.
For Alessi she created her first product designs. She designed products also for the Italian furniture companies Poltronova and Zanotta. In 2004 Kristiina Lassus began to travel very often to India and Nepal and there she got familiar with the traditional handicraft techniques and started to manufacture her rug collections, which were already awarded with the Red Dot Award in 2008 and 2010. In 2010 Kristiina Lassus' rugs were showcased in the exhibition during the event "Straightforward - New Finnish Design", which was held in New York and presented new Finnish design.