Joan Miró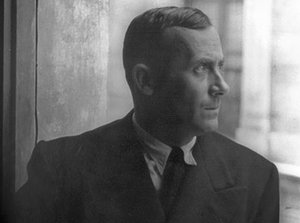 Joan Miró
Joan Miró (1893–1983) was an internationally celebrated painter, sculptor, ceramicist and printmaker, known for his distinctive surrealist style – although Miró's own rebellion and avoidance of all academicism make it difficult to classify his works under any specific movement. With a career spanning over seven decades, Miró is considered one of the masters of the 20th-century.
Miró was born in Barcelona, but he was very much drawn to Mont-roig del Camp, where his parents had a summer home and farm, and the landscapes, both cultural and emotional, of Paris and Majorca, and later New York and Japan. Miró had a deep-rooted interest in everyday objects and the natural environment, leading him to conduct technical and formal research that has had a great impact on contemporary art and the work of many artists that came after him.
Miró's work lives on in countless public spaces, major museums and institutions all around the world. Some of the most notable of his public artworks include the Miss Chicago sculpture in Chicago, Figure and Birds in Houston, Wall of the Sun and Wall of the Moon at the Unesco headquarters in Paris and the ceramic mural on the front of the Palacio de Congresos in Madrid. Other works can be found at Fundació Joan Miró in Barcelona, Fundació Pilar i Joan Miró in Palma de Mallorca, Centre Pompidou in Paris as well as the Guggenheim Museum, MoMA and the Metropolitan Museum of Art in New York, among others.
Joan Miró has designed pieces for the following brands: Art Partners Finland
---