We ship worldwide to over 180 countries! Fast and safe shipping Free shipping for all orders over 150 €
We ship worldwide to over 180 countries! Fast and safe shipping Worldwide shipping starting from 7,90 €
We ship worldwide to over 180 countries! Fast and safe shipping Free shipping for all orders over 150 €
We ship worldwide to over 180 countries! Fast and safe shipping Worldwide shipping starting from 7,90 €
Helkama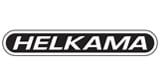 Helkama
The cheerful Jopo bike, manufactured by Helkama, was first introduced to the market in the fall of 1965. After the launch, Jopo struck gold. Now, some thirty years later, the original Jopo bikes are collector's items that have stood up to the ravages of time. Jopo was resurrected in the form of an updated model in 2000.
Jopo's durability, its upright riding position and its light pedalling qualities make it an excellent city bike. Jopo indeed has the potential to conquer the whole world. This view is also shared by Tyler Brûlé, the man behind the style publications Wallpaper and Monocle. Brûlé highlighted Jopo in his article for the Financial Times: "Just as BMW has done much with the Mini, Helkama is sitting on a 1960s design icon called the Jopo that could become the urban runabout of choice everywhere from Nice to Nagoya."
Email Signup
Subscribe to our free newsletter and be first to hear about new products, interesting people and events.