Gift cards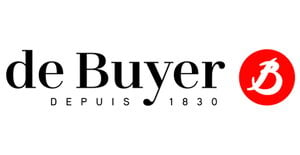 De Buyer
De Buyer is a top brand of French kitchen culture, especially well-known for its classic frying pans. De Buyer pans and cooking utensils have been manufactured in the town of Vosges since 1830 when the company was established. The experience of almost 200 years has made De Buyer a highly valued gastronomic expert who submits dozens of new patents every year. De Buyer pans and utensils are favoured by many professional chefs, and the company has been awarded the EPV (Living Heritage Company) label by the French government.
Some popular De Buyer products: De Buyer pans
---
Show filters
---
0 matching products.
---