We ship worldwide to over 180 countries! Fast and safe shipping Free shipping for all orders over 150 €
We ship worldwide to over 180 countries! Fast and safe shipping Worldwide shipping starting from 7,90 €
We ship worldwide to over 180 countries! Fast and safe shipping Free shipping for all orders over 150 €
We ship worldwide to over 180 countries! Fast and safe shipping Worldwide shipping starting from 7,90 €
Berga Form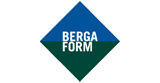 Berga Form
Berga Form is a Swedish company that has manufactured furniture for over 100 years – it all began in 1896. Berga Form manufactures its furniture using the best materials and with particular attention to the environment. Since 1980, the company's furniture has been designed by individual designers making Berga Form the trend-setters of furniture design.
During the past 30 years, Berga Form has primarily designed garden furniture. A superb example of this is the Viken folding chair, designed by Gunilla Norin in 1983. Today, Viken is one of the most well-known furniture designs in the world – and probably one of the most copied. In 1998 it was estimated that around 600,000 reproductions were made in the world. Other great examples of Berga Form's garden furniture are H 55, Spring, Access, Mr Gardner and Scala.
In the production, Berga Form strives for maximum usage of materials and minimum amount of waste. The design and manufacturing of Berga Form's furniture fulfill the principles of a maximum product life. All materials used must be recyclable, reusable or replaceable to the utmost possible extent. All transport and deliveries are as efficient and environmentally friendly as possible.
Email Signup
Subscribe to our free newsletter and be first to hear about new products, interesting people and events.