Kotoa Kotiin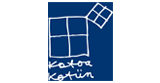 Kotoa Kotiin
Kotoa Kotiin (Finnish for "From Home to Home") provides the absolute joy of home products fairly both to manufacturers and to users. Kotoa Kotiin products are perfect for the modern home and all the products are manufactured according to the principles of sustainable development. For its collection, Kotoa Kotiin chooses items that involve competent people, the best materials and interesting techniques, not to forget functionality and beauty.
Some products were born from the cooperation between designers and manufacturers, while others were designed by the handicraftsmen themselves. Kotoa Kotiin is an independent company, owned by Mika Uusimäki who is also the president of Kannustalo, a well-known Finnish company manufacturing prefabricated houses. Buying from the manufacturers without any middleman, Kotoa Kotiin helps them directly. Hence, Kotoa Kotiin bears social responsibility which extends beyond one's home.
Among Kotoa Kotiin's targets, there is also the satisfaction of the people who buy the company's products as well as the joy of finding beautiful items that fit user's homes. In this Kotoa Kotiin meets Kannustalo's targets. Moreover half of the net profits goes directly, or through organizations of citizens, to manufacturing communities or to other appropriate social plans.
Kotoa Kotiin sends part of the profits to the Association Geração Esperança in Fortaleza, North Eastern Brazil, where extreme poverty forces children onto the streets to work and help their families in every possible way. The Association Geração Esperança's activity focuses on helping girls who live on the streets and are victims of child prostitution. The association has school and rehabilitation facilities in the city.
---