We ship worldwide to over 180 countries! Fast and safe shipping Free shipping for all orders over 150 €
We ship worldwide to over 180 countries! Fast and safe shipping Worldwide shipping starting from 7,90 €
We ship worldwide to over 180 countries! Fast and safe shipping Free shipping for all orders over 150 €
We ship worldwide to over 180 countries! Fast and safe shipping Worldwide shipping starting from 7,90 €
Åsa Jungnelius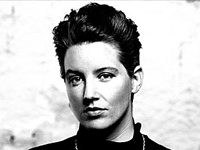 Åsa Jungnelius
Åsa Jungnelius (b. 1975) is a Swedish glass artist who studied at the Konstfack College of Arts, Crafts and Design, Sweden. Åsa Jungnelius' art covers issues such as aesthetic hierarchies, fashion, shopping, decadence and construction of gender. She is fascinated by the way the value of an object is created and what it conveys about us and our world.
Åsa Jungnelius' career has started at the Orrefors School of Glass and continued at Kosta Boda, one of the world's leading glass brands. For Kosta Boda she designed beautiful and luxurious collections such as Jackie, Make Up and the Diva bowls. Jackie is Åsa Jungnelius' first collection designed for Kosta Boda. Jackie collection combines artistry with an appealing sense of decadence and is characterized by generous forms and bold brushstrokes of pure gold. Jackie collection includes, together with pieces such as bowls and vases, a set of robust glasses whose top edge is artistically painted in gold – which appears to be running down over the glass. Make Up collection shows the designer's fascination with how people try to create an identity for themselves by shopping. Make Up collection includes, among the other pieces, supersized, coloured nail varnish bottles, proud symbols of our unrestrained consumption, and a luscious crimson lipstick. For Kosta Boda Åsa Jungnelius created also Diva collection, a series of utility objects – bowls in two different sizes – that imitate noble materials such as marble, granite and amethyst. The shape comes from the 17th century diamond cutting.
Email Signup
Subscribe to our free newsletter and be first to hear about new products, interesting people and events.