Art Partners Finland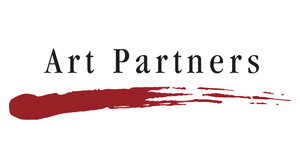 Art Partners Finland
Art Partners Finland is a Finnish art consultancy established in 1992. The Tampere-based art gallery and consultancy collaborates with prominent art publishers, museums and foundations worldwide to provide a diverse yet carefully curated selection of artworks by some of the world's most celebrated artists, such as Marc Chagall, Joan Miró, Louise Bourgeois, Pablo Picasso and Antoni Tàpies.
Art Partners selects the prints, paintings and sculptures so that they meet the standards of art collectors and museums specialized in the field. Due to Art Partners' exceptional international connections, the artworks are acquired directly from the original artists or publishers. This not only guarantees that the works are always in excellent condition, but also allows access to rare art treasures that otherwise might be completely inaccessible.
Alongside selling artworks by acclaimed artists, Art Partners Finland has also curated and contributed to Miró, Plensa and Tàpies exhibitions both in Finland and abroad.
This brand has collaborated with: Salvador Soria, Enric Cormenzana, Jordi Alcaraz, Fabio Herrera, Daniel Argimon, Victor Ramirez, Anna Miquel Andreu , Jim Bird, Perry Oliver, Josep Riera i Aragó, Juha Soisalo, Antoni Tàpies, Yuri Kuper, Joan Miró, Louise Bourgeois
---