Gift cards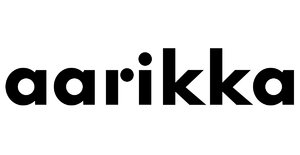 Aarikka
Aarikka has long traditions in the Finnish design industry. Founded in 1954, Aarikka is best known for jewellery and home decorations made of wooden beads. With most products made from natural materials, sustainability has been an integral part of Aarikka's design philosophy since the beginning – Aarikka's products are designed to bring joy to people's lives from year to year, decade to decade.
The story of Aarikka began when Kaija Aarikka, then a student of textile arts, carved wooden buttons for her diploma work. These buttons received even more praise than the actual outfit, and so Kaija Aarikka, together with her husband Erkki Ruokonen, decided to start selling them through a company they then established in 1954. Wooden and silver jewellery were soon added to the company portfolio, followed by several different product categories throughout the years. Although fashion, design and trends have evolved since 1954, Aarikka still mainly uses wood and other natural materials for their products, just as they did in the beginning.
This brand has collaborated with: Kaija Aarikka
---
Show filters
---
0 matching products.
---